If your birthday is coming up and you're not sure where to go, consider one of the great spots on this affordable Miami restaurants list. These eateries serve up some fantastic food that won't break the bank for you or your guests – everybody wins.
Buya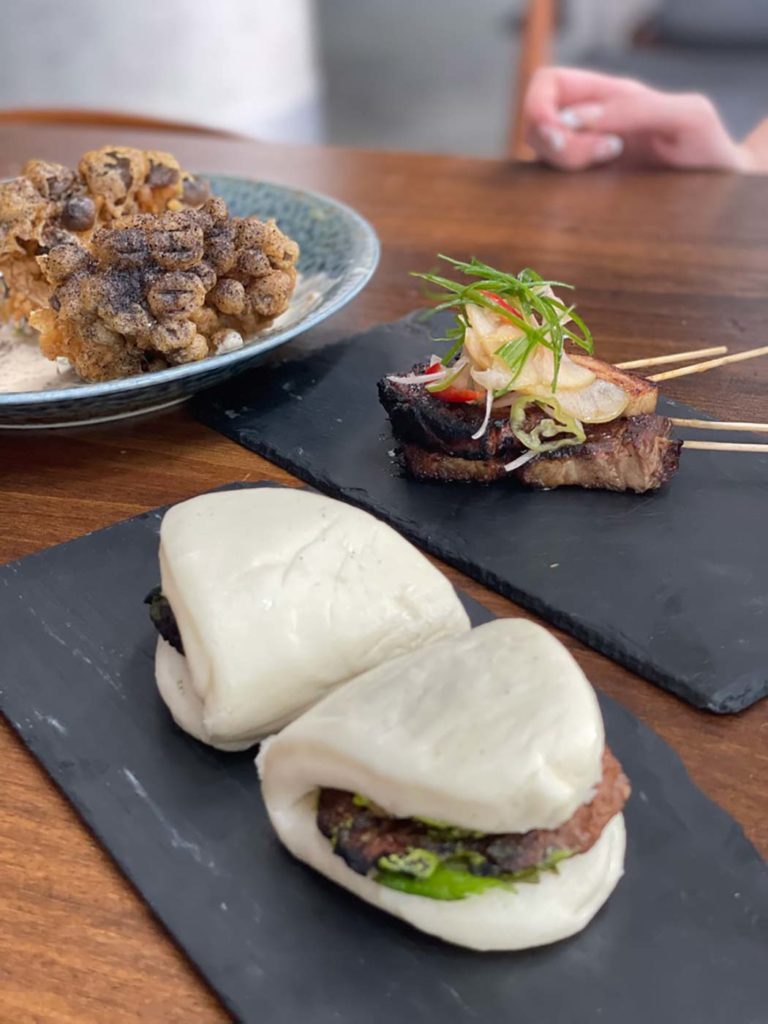 Affordable Asian cuisine awaits at Buya, the popular Japanese eatery in Wynwood. Not only does the restaurant serve high-quality fare, but it does so at prices that won't make you give up your firstborn; food this good can cost two to three times as much at other places. Some of the budget-friendly stars on the menu include the tempura beech mushroom, the pork ramen, the pork belly, and the Tokyo Street corn. That said, there's no wrong choice here.
Buya Izakaya + Yakitori is located at 250 NW 24th Street, Miami, FL 33127. For more information, visit their official website.
Calista Greek Seafood Taverna
One of the newest spots on this list, Calista Greek Seafood Taverna is home to an extensive and affordable selection of Greek specialties. Groups can easily load up on just appetizers, including crispy calamari, beef meatballs, clams, Mediterranean octopus, and halloumi. Other options include whole fish like pink snapper and dover sole as well as lamb chops and chicken kebabs. Everyone doesn't have to order something; just a few plates are enough for a small group.
Calista Greek Seafood Taverna is located at 150 Giralda Avenue, Coral Gables, FL 33134. For more information, visit their official website.
Miami Diner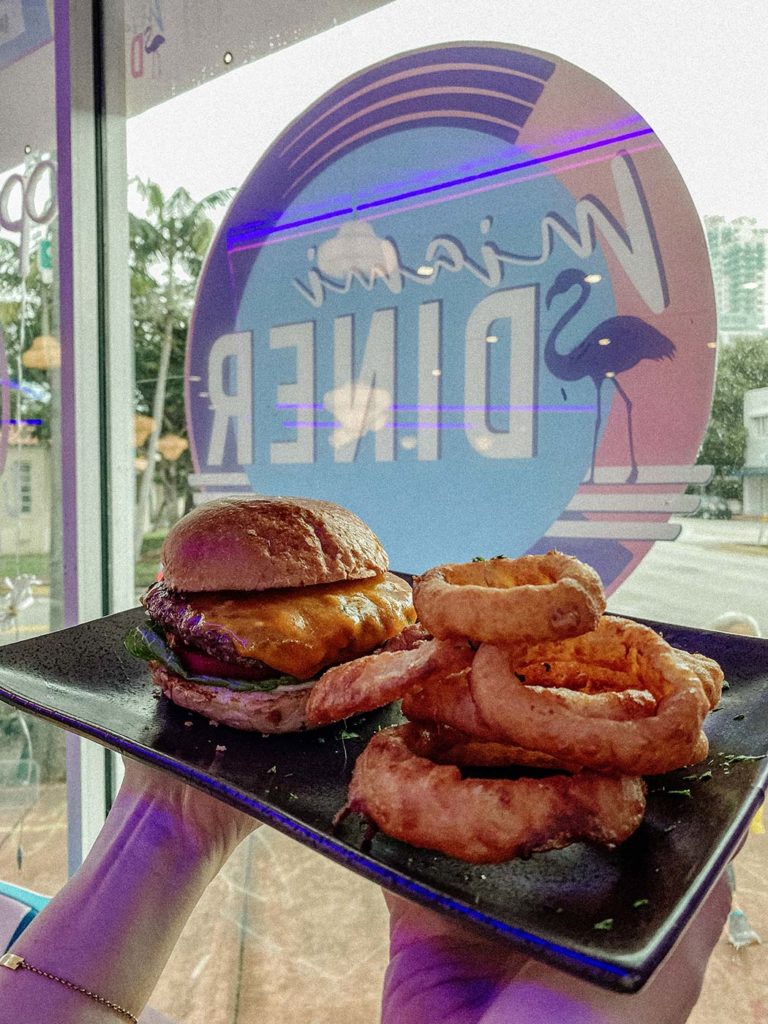 Give your birthday a nostalgic touch with a visit to Miami Diner. The South Beach time machine will take you to your childhood with its vintage décor and tasty menu chock full of diner classics. Burgers, milkshakes, melts, subs—you can have them all here and then some. The best part: You and your friends can leave full for around $15-20 a person – everything is so darn big. You're welcome.
Miami Diner is located at 919 Alton Road, Miami Beach, FL 33139. For more information, visit their official website.
Riviera Focacceria
Italian restaurants are a dime a dozen in Miami, but few pack the quality and value that can be found at Riviera Focacceria. The Midtown restaurant tends to fly under the radar, but those in the know will be rewarded with stellar Italian specialties and the most addicting focaccia in town. There's a little bit of everything here, from mouthwatering pastas—get the linguine di mare—to short ribs au jus, chicken Milanese, and more. Portions are also large here, so expect some birthday leftovers.
Riviera Focacceria is located at 3252 Buena Vista Boulevard, #110, Miami, FL 33137. For more information, visit their official website.
The Wagyu Bar
Steakhouses can cost an arm and a leg, but The Wagyu Bar doesn't. This is not your typical steakhouse—this Coral Way steakhouse is a casual spot that avoids the stuffiness of its peer and doesn't shy away from disclosing its beef programs and grading. Come as you are, and enjoy quality ribeye, New York Strip steak, filet mignon, and other succulent cuts at fair prices—don't expect any super-crazy markups. There's no shortage of steak here, so don't try to do it all. Instead, your friends will likely want to celebrate their own birthdays here after one visit.
The Wagyu Bar is located at 2257 Coral Way, Miami, FL 33145. For more information, visit their official website.
Wabi Sabi
Keep things super laidback with a birthday celebration at Wabi Sabi. You can't help but feel Zen when you step into this venue; it's so nice and chill. One thing that's extra nice: the reasonable prices for some of the best sushi in town. If you're a larger party, you might want to order a la carte to try a little bit of everything. Otherwise, splurge on the omakase and get ready to roll out of there.
Wabi Sabi is located at 851 NE 79th Street, Miami, FL 33138. For more information, visit their official website.