Public Service Announcement: You don't have to spend an arm and a leg to impress your date. At these six Miami restaurants, you can indulge in high-quality food without a huge check at the end.
Bodega Taqueria y Tequila
Bodega Taqueria y Tequila in Coconut Grove is the ultimate date destination. Here's why: You can start your evening chowing down on tacos and other specialties at the front of the venue and then transition to the secret back bar or the next-door mezcal tasting area.
Should things not pan out, no biggie: Bodega's offerings are super affordable, and you're most likely out $30-$40 max for two people. Everything on the menu is delicious, but if you had to twist our arm, we suggest the carnitas taco, short rib burrito, and rib eye bowl. Honestly, though, you can't go wrong with anything.
Bodega Taqueria y Tequila is located at 3419 Main Highway, Coconut Grove, FL 33133. For more information, visit their official website.
Cubata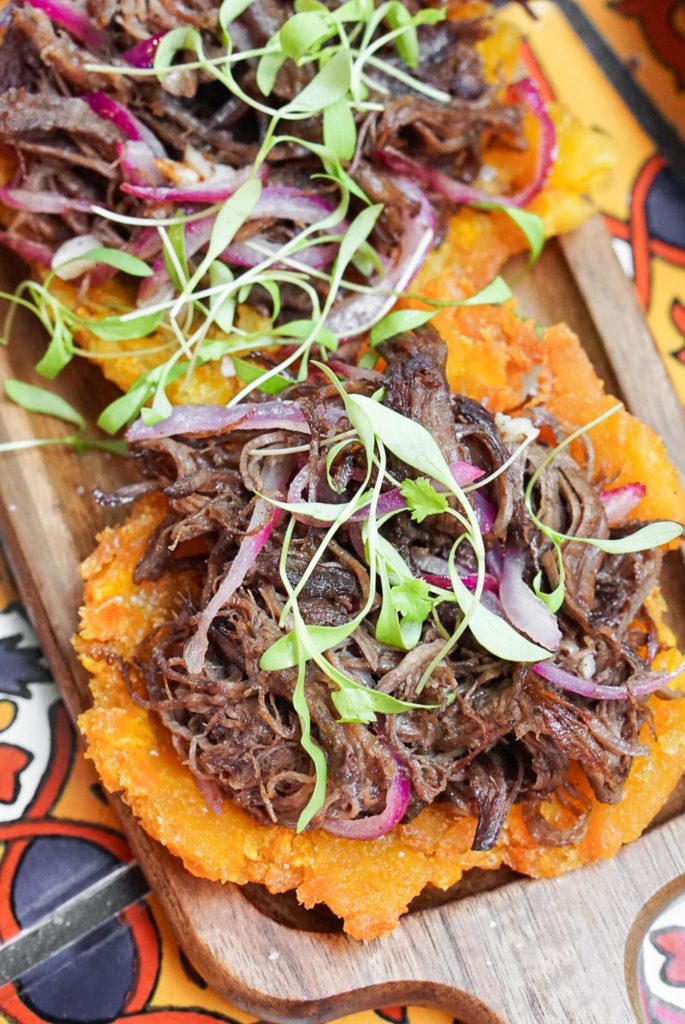 Great food? Check. Great drinks? Check. Live music? Check. Cubata checks all the boxes when it comes to an affordable and memorable night out. Tapas and wines abound, including standouts like vaca frita tostones, corvina ceviche, beef carpaccio, vichyssoise, and more. Wine is the main star on the drinks side, and bottles are budget-friendly for the area. If it's not too hot out, we suggest sitting outside for a front-row seat to the entertainment and some fun people watching. It's a date night to remember. 
Ironside Pizza
Intimate and affordable are just two of the many adjectives we could use to describe Ironside Pizza—and they're all good. This pizza-centric place is hidden in the Ironside neighborhood far from crowds, so if you want to get away from everything and enjoy your company, this is the spot. On the menu, you'll find a wide range of Italian specialties with a big emphasis on — surprise! — pizza.
Some standouts include the speck gorgonzola (self-explanatory) and the pesto e ricotta pizzas (also self-explanatory). Even the classic margherita pizza will wow you! Besides pies, Ironside also has plenty of pastas like the basil pesto and lasagna bolognese. Their sister restaurant is Toscana Divino in Brickell, so you know the pasta is going to be great.
Jass Kitchen
Jass Kitchen describes itself as a Mediterranean jazz house, and that description is apt: The Design District eatery has made a name for itself with delicious Turkish food and the delightful sounds of nightly jazz. Expect to find items like muhammara, stuffed grape leaves, watermelon feta salad, lamb chops, and oven-baked salmon; you can make a meal out of small mezzes or opt for larger individual plates. Either way, you'll be treated to some fantastic live entertainment. This place fills up quickly, so we strongly recommend you make a reservation to get a good seat for all the musical action. 
Jass Kitchen is located at 190 NE 46th Street, Miami, FL 33137. For more information, visit their official website.
Kon Chau
If you're in the mood for dim sum that won't break the bank, Kon Chau is hard to beat. The Bird Road favorite is easy on the bank account, and there are so many options to choose from; they have a lot of everything. Besides dim sum, the Chinese restaurant serves up a wide array of signature dishes like pork lo mein, orange peel chicken, Hunan crispy fish, and more. The place is pretty no frills, so no need to dress up – come as you are and get ready for a feast. 
Kon Chau is located at 8376 SW 40th St, Miami, FL 33155. For more information, call (305) 553-7799.
Paperfish Sushi
There's an affordable sushi restaurant in Brickell?! Sign us up! At Paperfish Sushi, guests can find some stellar Japanese cuisine at a surprisingly reasonable price for the area—some items even fall into the single digits. 
Maki and nigiri make up most of the menu, and most rolls can be had for under $20; ordering several for the table is encouraged. Save even more money by making it a lunch date: Paperfish offers several generous bento box options during the week, so take advantage. And in case you were wondering, there's a full bar.