So you only have 30 minutes tops for lunch? No problem: Skip the fast food chains and opt for these swift lunch options that will get in and out the door quickly.
BBQ & Craft Co.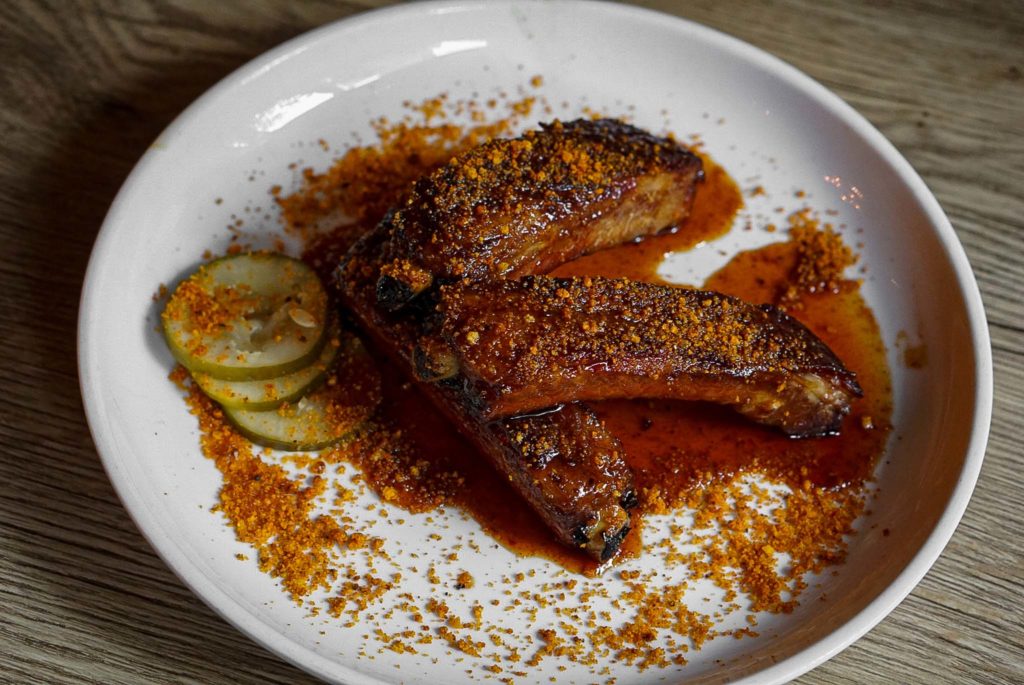 When you're short on time, BBQ & Craft Co. has your back with fast lunch options. Sandwiches are your best bet, and you can't go wrong with any of the choices. Pulled pork and beef brisket are always reliable, but we're suckers for the craft prime burger that goes all out with porcini mayo, smoked gouda cheese, fried pork belly, and house steak sauce. BBQ plates also come out quickly, and the thickly sliced pork belly is a crowd favorite for good reason. If you're feeling generous, you can even take BBQ by the pound back to your office.
CJ's Crab Shack
CJ's Crab Shack can get a little messy for lunch, but if you want something fast and something delicious on South Beach, you can always count on this Ocean Drive staple. Load up on wet wipes and nosh on tasty delights like drunken shrimp, crab dip, fried popcorn shrimp, snow crab, and fried grouper sandwiches. Each bite of these specialties is loaded with flavor, and there's really no wrong choice here—there's something for everyone. And if your day calls for a stiff drink, you can sneak one in thanks to their full bar.
The Lobster Shack
Lincoln Road isn't really known for its great food, but there's one spot everyone needs to keep an eye on: The Lobster Shack. It's not a tourist trap like everything else on the strip—it serves up legitimately great food at affordable prices. Plus, it's fast—you can pop in, get a lobster roll (or tacos) and leave satisfied in less than 30 minutes. If you don't want to have to reach for napkins, consider the lobster salad or the seared tuna salad; they're both equally impressive (in size and taste). FYI: The Lobster Shack also has a South of Fifth location, if you find yourself down that way.
MKT Kitchen
Simple, delicious, and fast are the best three words to describe MKT Kitchen's scrumptious lunch offerings. Expect to find an assortment of sandwiches like tarragon chicken salad, turkey club BLTs, and steak paninis at this Coral Gables café. On the lighter side, MKT also offers salads like orzo with feta, brussel sprouts, and parm, and—our favorite—the cobb salad. Your best bet: the half sandwich and half soup combo for the best of both worlds. Make sure to try the juice selection while you're at it (coffee here is a highlight, too).
MKT Kitchen is located at 1831 Ponce de Leon, Coral Gables, FL 33134. For more information, visit their official website.
Riviera Focacceria Italiana
For a quick mid-day meal, Riviera Focacceria's amazing pastas are hard to beat. Items like the classic lasagna, ravioli ragu Genovese and linguine di mare are all best sellers that should fit even the tightest of schedules. You can even just stock up on appetizers like the bresaola and burrata if you're really on a time crunch. Walk-ins are always welcome, so pop in whenever you can for the neighborhood's best Italian food.
The Taco Stand
When it comes to "fast food," tacos are at the top of our list. And while taco shops are a dime a dozen in Miami, few are as memorable as The Taco Stand in Wynwood. Hailing from San Diego, the brand is known for its delectable proteins like carne asada, spicy shrimp, mushroom, and cactus; carnivores and herbivores alike love this place. No matter what you order for your entrée, start with mar y tierra fries. The mountain of fries is topped with flame-grilled Angus steak and grilled shrimp—perfect for large groups.
The Taco Stand is located at 313 NW 25th Street, Miami, FL 33127. For more information, visit their official website.
The Wagyu Bar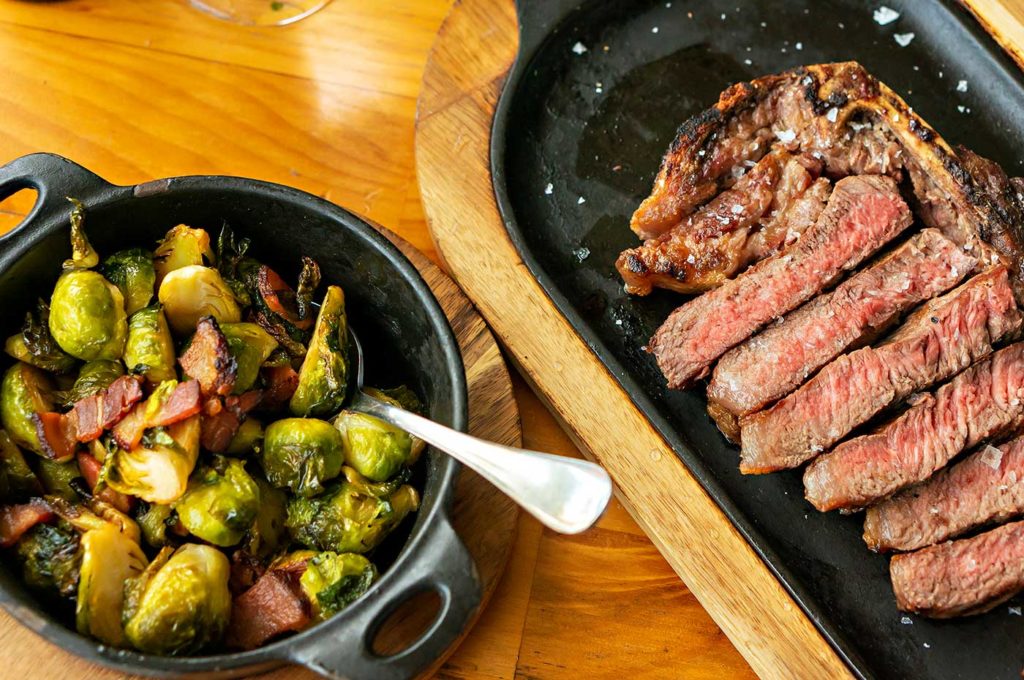 Burgers and bowls make up much of the menu at The Wagyu Bar, Coral Way's beloved casual steakhouse. Grab a seat and take a bite of the dry-aged brisket cheeseburger—your life will never be the same. Even more impressive are the wagyu BMS7+ burger and the Miyazaki-Gyu A5 burger should you feel like splurging. Not sure what those names even mean? Don't worry: the friendly staff is happy to talk beef grading and all things steak with patrons. This restaurant takes its meat seriously.