Few things are as tasty as carbs. Sure, people have a love-hate relationship with them due to diets and other factors, but there's just something about a bowl of pasta or just some bread that's so darn delicious and comforting.
If you've been craving some carbs lately, these seven places have plenty to offer.
Casa Isola
Casa Isola Osteria
Casa Isola is an ambient and slightly romantic osteria located on the sunset harbor in Miami Beach. Started by five-time nominated James Beard Award nominee Jose Mendin and former Lucali chef Santo Agnello, the osteria keeps up the Italian trope to a fine-point-finish.
Read More
Like we mentioned in the intro, nothing compares to a tasty bowl of pasta. And at Casa Isola, there's no shortage of pastas to be enjoyed. The South Beach Italian eatery serves up delectable selections like raviolini al funghi, bucatini alla gricia, and—our favorite—rigatoni alla vodka. Other highlights include the restaurant's beloved Brooklyn-style bread with parmesan honey butter, the arancini, and calamari fritti. You'll be tempted to order everything—no judgment if you do.   
Eleventh Street Pizza
Few carbs hit the spot like pizza… Especially when that pizza comes from Eleventh Street Pizza. The beloved pizza place has two locations—one in Downtown Miami and the other in Downtown Dadeland—and is home to some of the best New York-style pies in town.
At either outpost, you'll find signature selections like the pepperoni and honey and the popular Brooklyn Cheese (which has sauce on top). Order them as round pizzas or opt for Sicilian squares to switch things up. While there are a few apps and desserts on the menu (the meatballs are great), most of the offerings are pizza, pizza, and pizza.
Eleventh Street Pizza has multiple locations in Miami. For more information, visit their official website.
Hutong
Brickell's Hutong is one of the area's top spots for upscale Chinese cuisine. Our favorite thing to do here? Load up on dim sum offerings like truffle mushroom bao, lobster bao, pork dumplings, and prawn dumplings. Veggie spring rolls, seafood fried rice, and dan dan noodles are other carb-heavy favorites that we can't get enough of. What we've listed doesn't even make a dent in the extensive menu, so expect a lot of other tasty fare during your visit. Regardless of what you get, you're going to need a nap afterward (we speak from experience).
Hutong is located at 600 Brickell Avenue, Miami, FL 33131. For more information, visit their official website.
Jholano's Deli
If bread is your Kryptonite, join the club—and join us at Jholano's Deli. The Coral Gables eatery specializes in sizeable Italian subs and sandwiches that won't break the bank. Salami, ham, capicola, mortadella… The protein options are plentiful, and the sandwiches are stuffed with them. This is a sandwich shop through and through, so other options are few and far between. You don't need anything else, though, as these subs are a meal and a half.
Jholano's Deli is located at 1390 S Dixie Hwy #2122, Coral Gables, Florida 33146. For more information, visit their official website.
Riviera Focacceria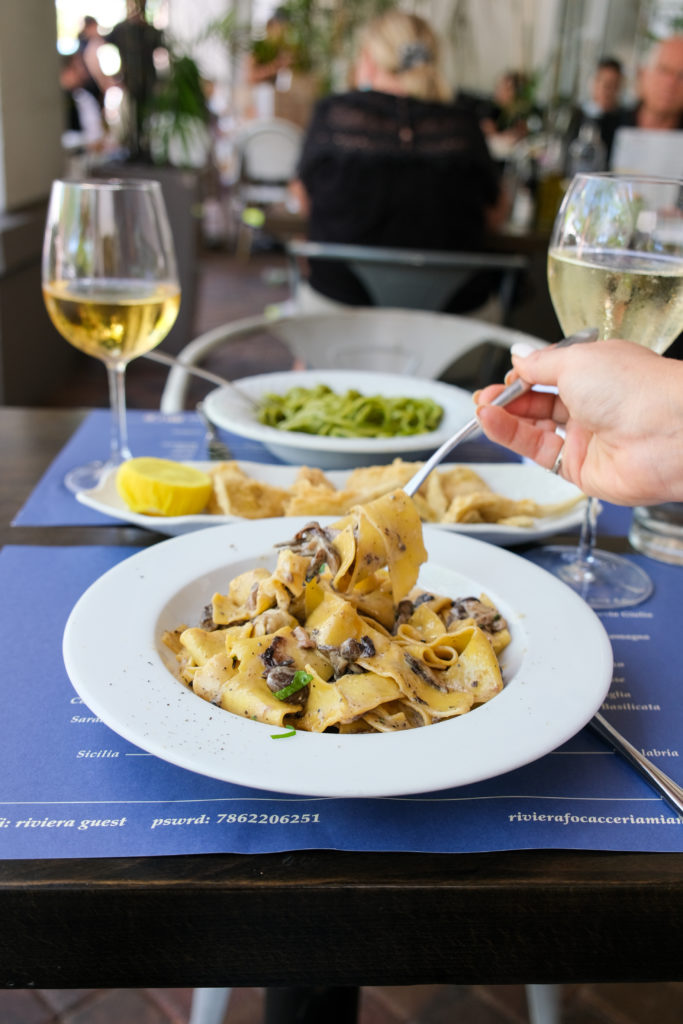 Another neighborhood favorite, Midtown's Riviera Focacceria is a must for any and all carb lovers. For years, the Italian restaurant has wowed guests with impressive pastas and other Italian dishes, and its longevity is a testament to its quality. Everyone—and we mean everyone—should order Riviera's famed focaccia con formaggio.
On paper, it sounds super simple: it's literally two thin layers of dough filled with stracchino cheese. But once you take a bite, your life will change; we aren't kidding either. Other musts include the seafood linguine and orecchiette with broccoli. 
Tacombi
When you're in the mood for tacos, look no further than the Design District's Tacombi. Affordable and fast, the spacious shop is the place for tasty tacos with proteins like carnitas, seared fish, carne asada, and more. Besides tacos, Tacombi serves up quesadillas and tostadas, as well as some delicious aqua frescas—a must for surviving Miami's hot temperatures. And of course, you have to try their famous guac and chips.
Tacombi is located at 3930 NE 2nd Ave Suite #100, Miami, FL 33137. For more information, visit their official website.
Toscana Divino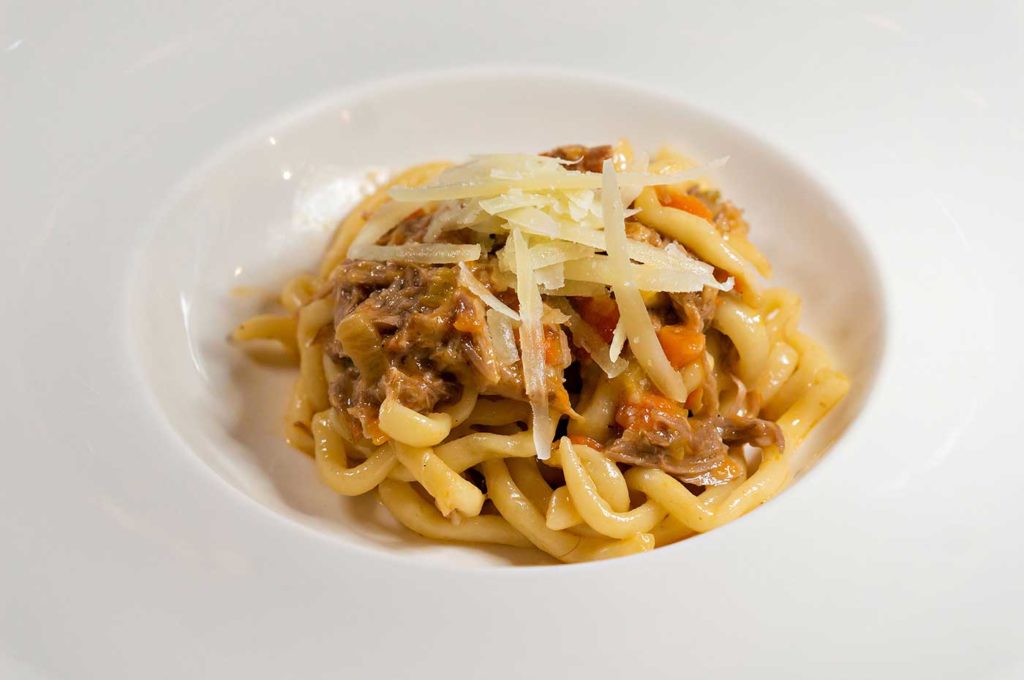 Brickell residents don't need to travel far for the area's carb heaven: Toscana Divino. The Mary Brickell Village staple is yet another Italian eatery that needs to be on your radar. Highlights on the menu include caviar and potato, the breaded veal chop, and any of the pastas. We're partial to the lasagna, but the maccheroni with braised beef ragu is also worthy of your appetite. Don't forget to complement your meal with a bottle from their extensive wine collection; there are hundreds upon hundreds to choose from.