Going on a date is stressful enough. Why make it even more stressful by going to some high-end stuffy spot? These seven Miami restaurants are ideal for a laidback date that won't break the bank.
Barsecco
Looking in from the outside, you might think Brickell's Barsecco is way too stylish for a laidback encounter. But looks can be deceiving: This hotspot is way more approachable than it seems.
Barsecco strikes a nice balance of style and substance that's hard to find in the neighborhood.
Grab a table with your date and indulge in light bites like corvina ceviche, tuna tartare, and grilled octopus while making your way through the extensive drink menu; the martinis are a must.
Barsecco is located at 1421 South Miami Ave., Miami, FL 33130. For more information, visit their official website.
Casa Florida
Want to really impress your date? Take them to Casa Florida, an off-the-beaten-path treasure that's reminiscent of old Florida. It's very easy to miss; it's a real local spot. On the food menu are a wide range of seafood dishes and other light fare like Key West shrimp cocktail, king crab tiradito, local fish dip, and Maine lobster rolls. On the drinks menu, expect to find fun cocktails like smokey clarified palomas, corn pop spritzes, and Florida mules.
Casa Florida is located at 437 SW 2nd Street, Miami, FL 33131. For more information, visit their official website.
CJ's Crab Shack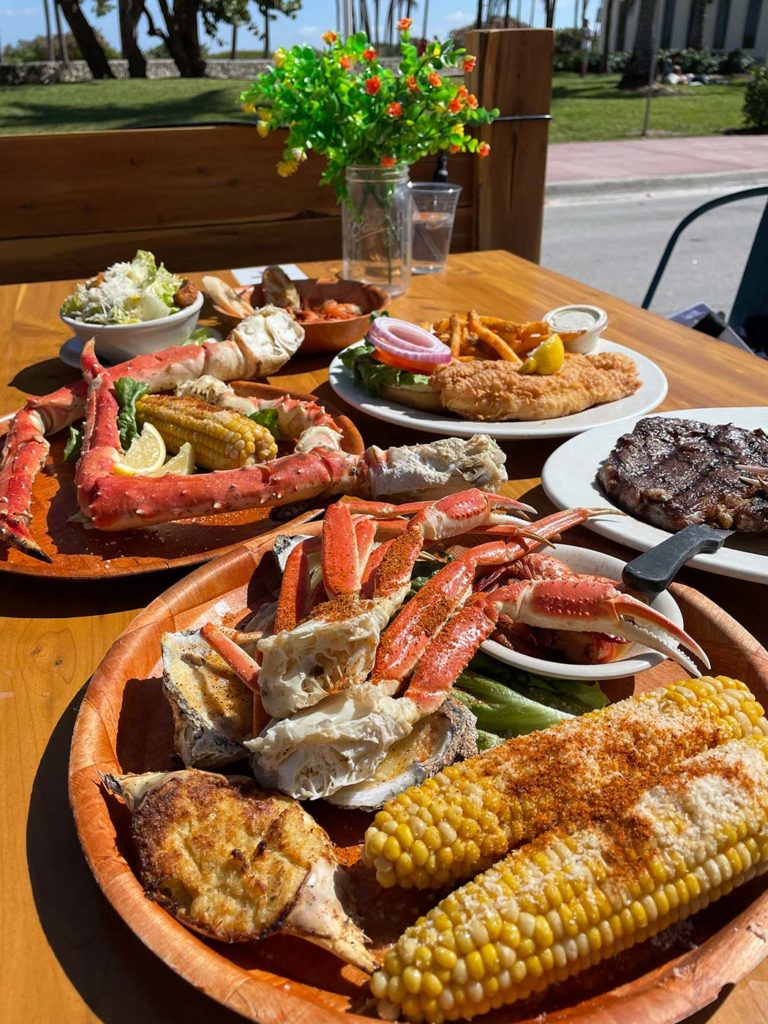 Don't be afraid to get messy at CJ's Crab Shack. The South Beach restaurant's signature crab dinner delivers a whopping pound and a half of crab legs that will humble you and your date. It's the perfect casual restaurant for people watching and enjoying great company and food. The restaurant's name doesn't do justice to the menu: There's also fried shrimp, ribeye, seafood pasta, and a ton of other non-crab delights.
CJ's Crab Shack is located at 600 Ocean Drive. For more information, visit their official website.
La Giulietta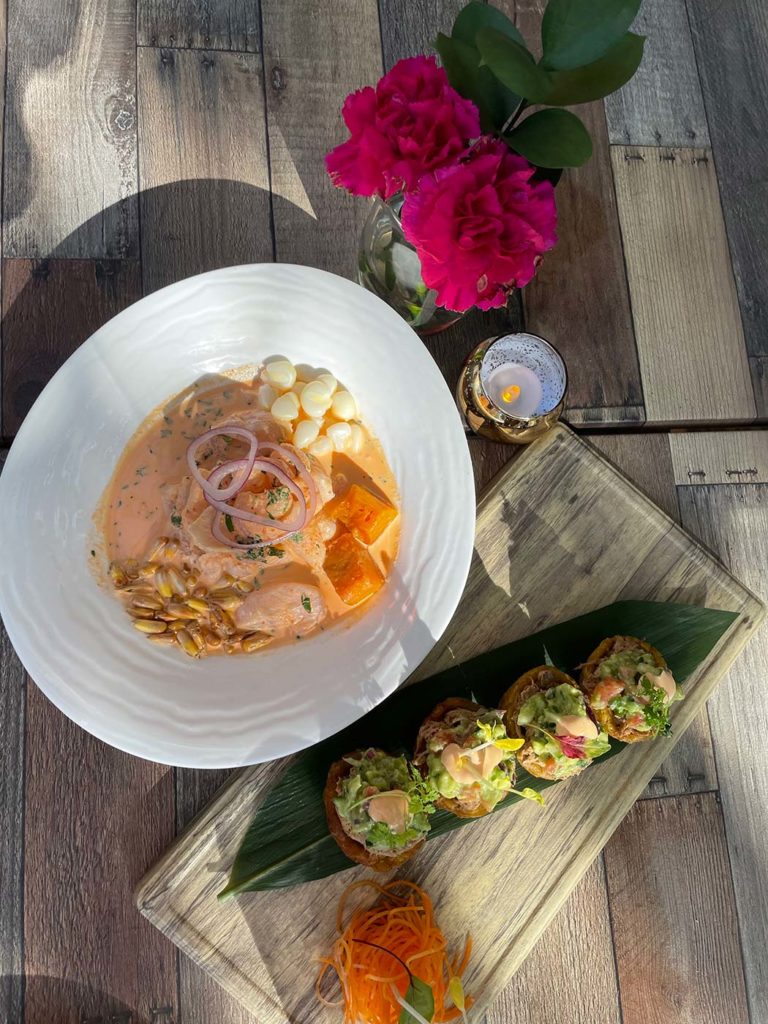 If you can't nail down a specific cuisine for your date, consider La Giulietta. The internationally inspired bistro features a little bit of everything. Swing by for breakfast pastries, enjoy a leisurely lunch date with vaca frita and lamb shank, or just stop in for a glass of wine or three. The menu is so varied that you and your date can visit at any time and have a memorable meal.
La Giulietta is located at 7580 NW 4th Court, Miami, FL 33138. For more information, visit their official Instagram.
Mayami Mexicantina
While Mayami Mexicantina is known for its upscale dining experience, the Wynwood restaurant's weekend brunch is a bit more laidback and perfect for a daytime date. On the brunch menu are satisfying selections like fluffy Japanese pancakes, truffle benedicts, octopus tostadas, queso fundido, and other house favorites. If neither of you feels like sharing, consider the hearty taco bowls loaded with tasty proteins like adobo pork, filet mignon, and crispy shrimp.
Mayami Mexicantina is located at 127 NW 23rd Street, Miami, FL 33127. For more information, visit their official website.
The Doral Yard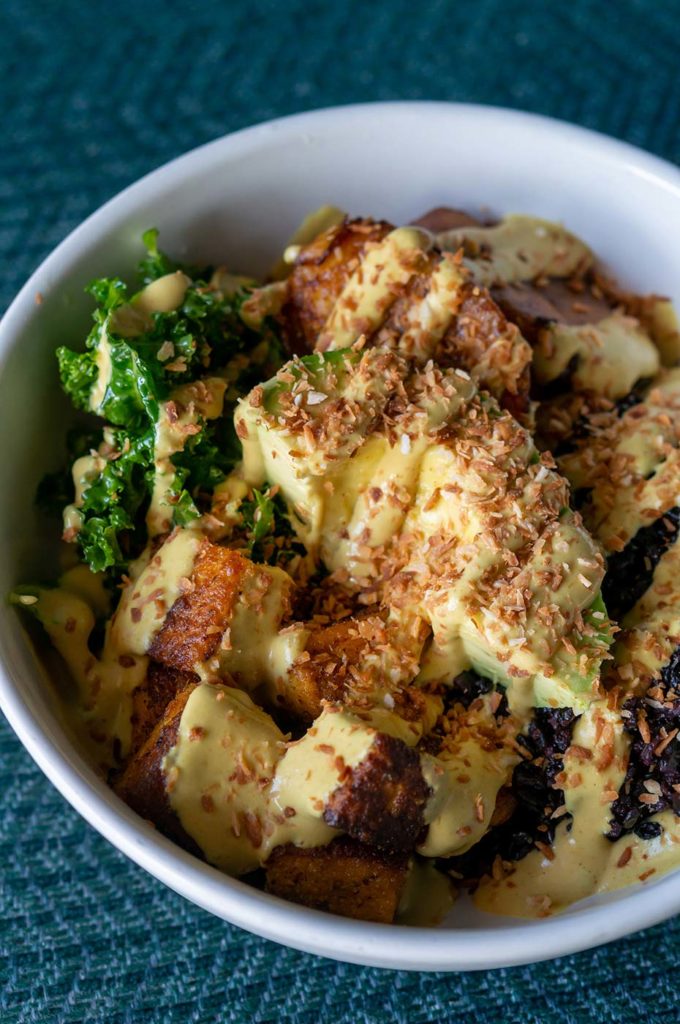 The Doral Yard—the neighborhood's beloved community hangout—is another awesome place for a laidback date. Food is plentiful: Vendors include Un Pollo (Venezuelan), Yip (Asian), and Della Bowls (vegan) plus many more; you could easily spend a whole day eating and just hanging out here. Plus, there's always something going on like live music and workshops that add to the fun.
The Doral Yard is located at 8455 NW 53rd Street, Doral, FL 33166. For more information, visit their official website.
The Wagyu Bar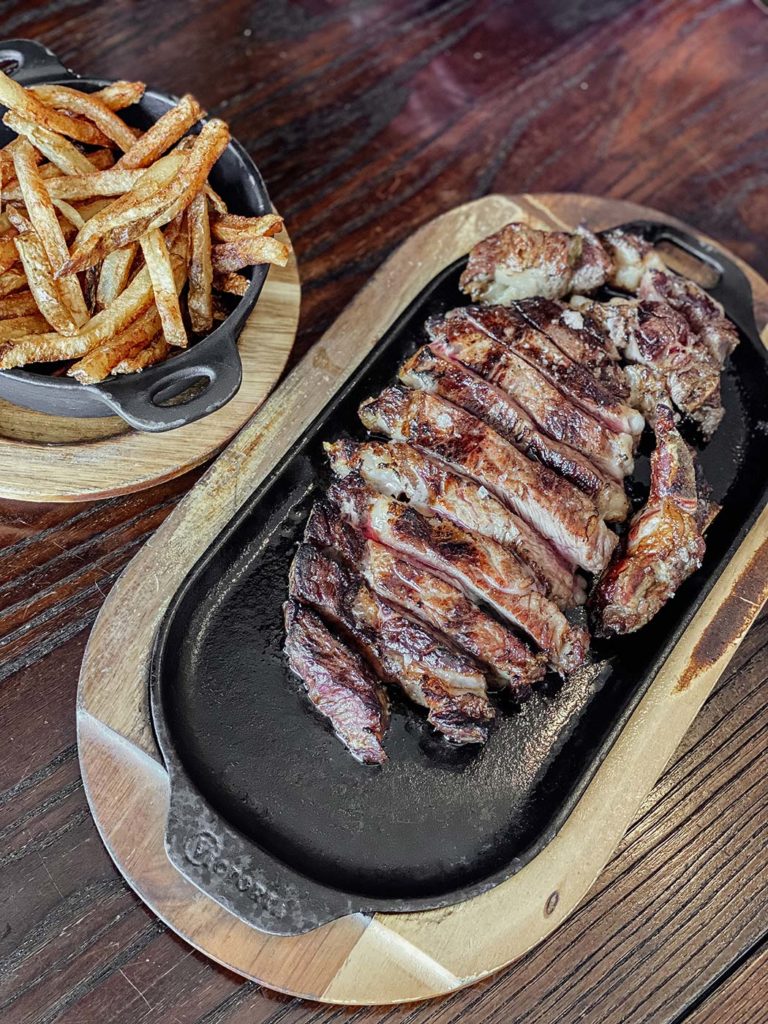 When you think of steakhouses, what comes to mind? Super expensive prices? Uptight service? That's not The Wagyu Bar's vibe at all. This casual Coral Gables steak spot is one of the most approachable restaurants in town. Here, you'll have the chance to try all sorts of selections like Denver steak and dry-aged cowboy steak, which are hard to find in Miami. Filet mignon, ribeye, and all the classics are available, too. And yes, there are plenty of non-steak items as well.
The Wagyu Bar is located at 2257 Coral Way, Miami, FL 33145. For more information, visit their official website. For more information, visit their official website.