After a crazy work week, you deserve a drink. Who says you have to wait until 5 p.m. to get the party started? Start your weekend early with tasty food and drinks at these fun Friday lunch spots.
Barceloneta
Miami Beach's Barceloneta is usually only open for dinner and brunch. But on Fridays, the Spanish eatery is open for a special lunch service featuring an appetizing assortment of shareable plates.
Among the many highlights on the menu are the Iberico toast, the mushroom and manchego fritters, the black squid ink paella, and the spanish potato and onion omelet. The food isn't the only thing worth checking out: Barceloneta's impressive gin and tonic list is one of the largest in town. We suggest taking the rest of the day off to indulge
Barceloneta is located at 1400 20th Street, Miami Beach, FL 33139. For more information, visit their official website.
Buya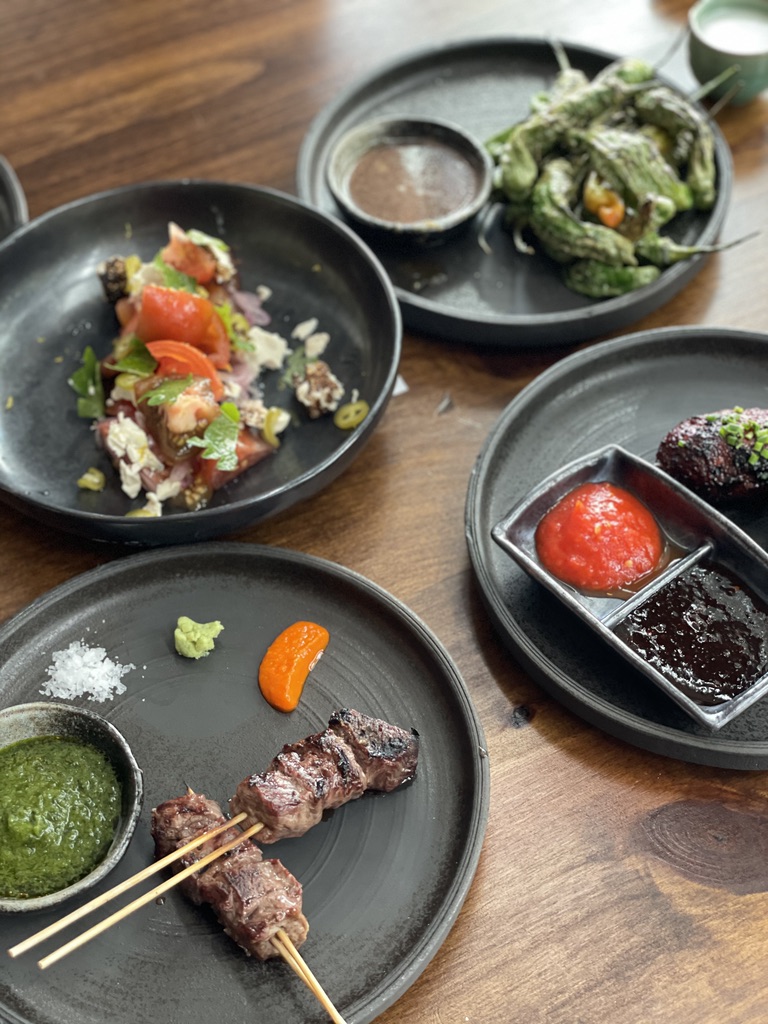 Wynwood's Buya is the perfect spot for a fun Friday meal. The Asian eatery offers not only delicious dishes like karaage chicken, pork ramen, and tiger prawns, but also a ton of sake and other adult libations. If you're not pressed for time, we strongly suggest taking advantage of the chef's omakase for $60—it's one of the best deals in town. Just expect to need a nap afterward.
Buya is located at 250 NW 24th Street, Miami, FL 33127. For more information, visit their official website.
Little Hen
If you feel like traveling to Europe but are wary of the cost, Little Hen is the next best thing. The English-inspired brunch spot is one of the most beautiful restaurants you'll find in Miami—it's like you're stepping into a whole different world. Behind all this style is plenty of substance: The mouthwatering menu boasts everything from delectable pastries and pancakes to omelets, French toast and waffles. Drinks-wise, you'll find wine, wine, and more wine—plus the restaurant's signature afternoon tea.
Little Hen is located at 3451 NE 1st Avenue, Miami, FL 33137. For more information, visit their official website.
Lobster Shack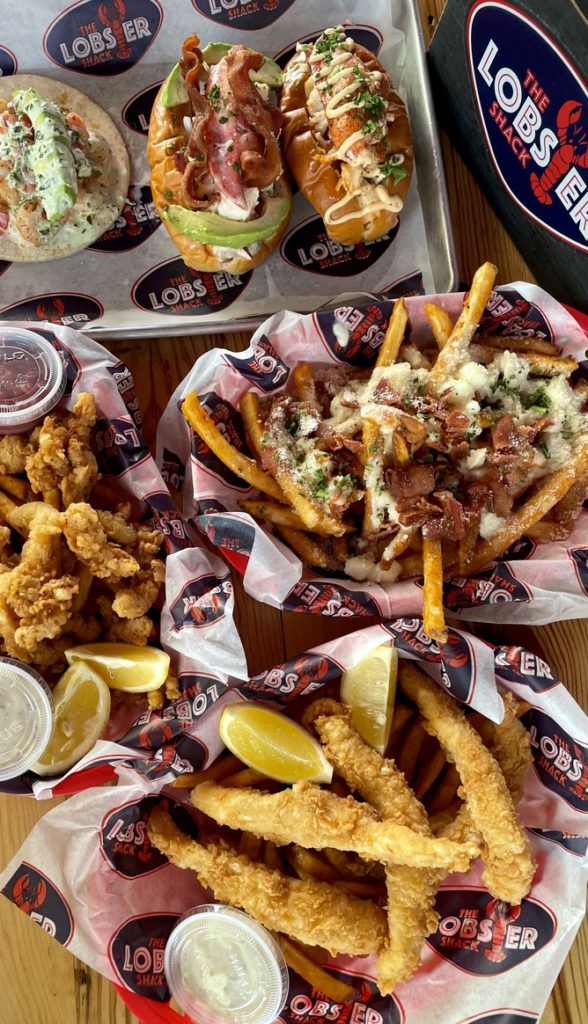 If it's a gorgeous day outside, head on over to Lobster Shack for a memorable Friday lunch. The casual seafood joint is mainly known for its lobster rolls—and rightfully so—but there are so many other options to enjoy. In the mood for something light? The seared tuna salad can't be beaten. Starving? The snow crab and fried shrimp platter will fill you up. No matter what you order, make sure you get a specialty drink like the famous rum punch or South Beach mojito to go along with it. $10 drinks on South Beach? Count us in.
Lobster Shack has two locations on Miami Beach. For more information, visit their official website.
Miami Diner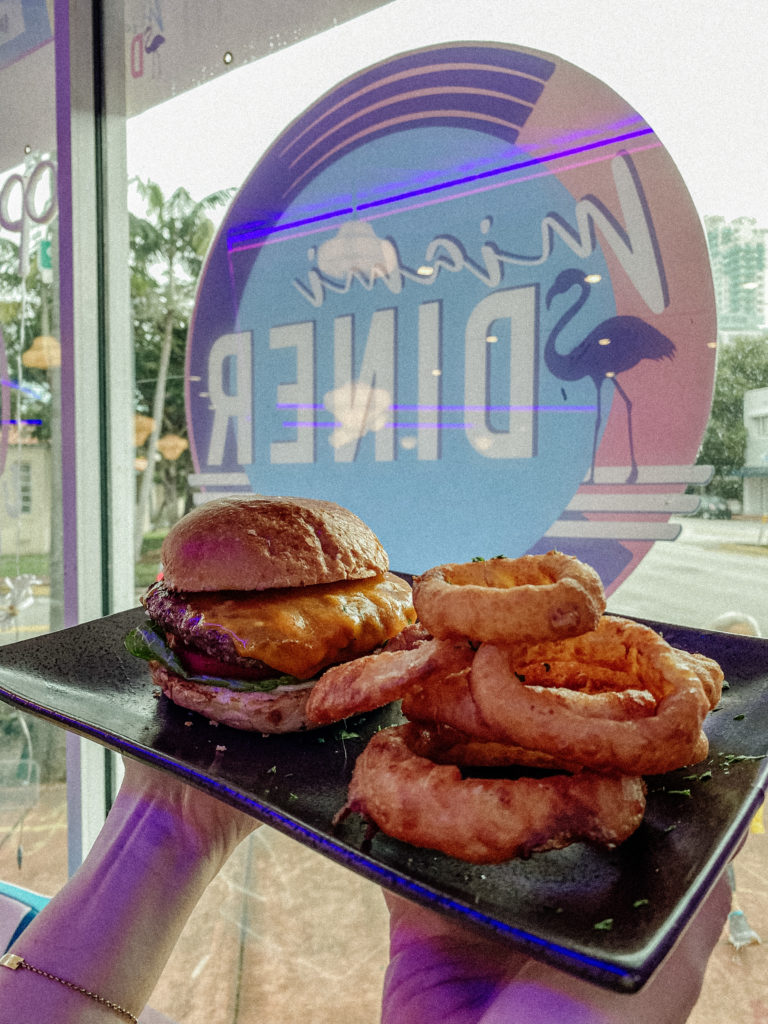 Take a trip down memory lane with a visit to Miami Diner. The restaurant, which has locations in Miami Beach and Downtown, is full of memorabilia that will make you feel like a kid again. The décor is just one of the many draws—the food is awesome, too. Expect to find diner classics like eggs Benedicts, waffles, burgers, subs, sandwiches, and milkshakes; the menu is huge. Beer and wine options are also plentiful, so you can easily spend an afternoon here.
Miami Diner has multiple locations throughout the city. For more information, visit their official website.
TUR Kitchen
For a high-end lunch experience, grab a table at TUR Kitchen in Coral Gables. The Mediterranean-inspired restaurant features a varied mid-day menu that works for every palate. Highlights include the roasted squid, butternut squash soup, scallop crudo, chicken za'atar, and wagyu striploin. The pides (Turkish flatbread) are also great for sharing with groups; the braised lamb is a winner. Best of all: TUR has a full bar—cheers!
TUR Kitchen is located at 259 Giralda Avenue, Coral Gables, FL 33134. For more information, visit their official website.