When you think of culinary destinations, Miami Beach is still top of mind but it's facing a lot more competition these days. Hot spots like Wynwood and the Design District are holding their own in the local food scene, with far less of a touristy reputation than its coastal neighbor. While Miami Beach has its fair share of tourist traps, it's also full of hidden gems — like these six incredible spots you need to visit.
A Fish Called Avalon
Its Ocean Drive location might turn off some people, but visitors who skip over A Fish Called Avalon are making a huge mistake. The seafood restaurant has been around for more than three decades because its food is that darn good.
As you've likely guessed from the name, A Fish Called Avalon is all about seafood: sesame seared ahi tuna, jumbo shrimp scampi provencal, Chilean sea bass … the menu is full of highlights. Make sure to save room for the macadamia-crusted snapper and the restaurant's award-winning dessert. See for yourself why the pecan-crusted key lime pie is a National Pie Champion.
A Fish Called Avalon is located at 700 Ocean Drive, Miami Beach, FL 33139. For more information, visit their official website.
Casa Isola
Casa Isola Osteria
Casa Isola is an ambient and slightly romantic osteria located on the sunset harbor in Miami Beach. Started by five-time nominated James Beard Award nominee Jose Mendin and former Lucali chef Santo Agnello, the osteria keeps up the Italian trope to a fine-point-finish.
Read More
Sunset Harbor is full of restaurants so it's easy to overlook Casa Isola. Don't do that, as this cozy Italian spot is home to some of the area's best pasta. Case in point: the rigatoni alla vodka, which rivals the one from that other Italian spot on the beach; it's cheaper and just as great (if not better). Other winners on this extensive menu include the restaurant's namesake meatballs, tuna carpaccio and chicken marsala. Heck, everything's a winner. Take it from us; we've had the whole menu.
CJ's Crab Shack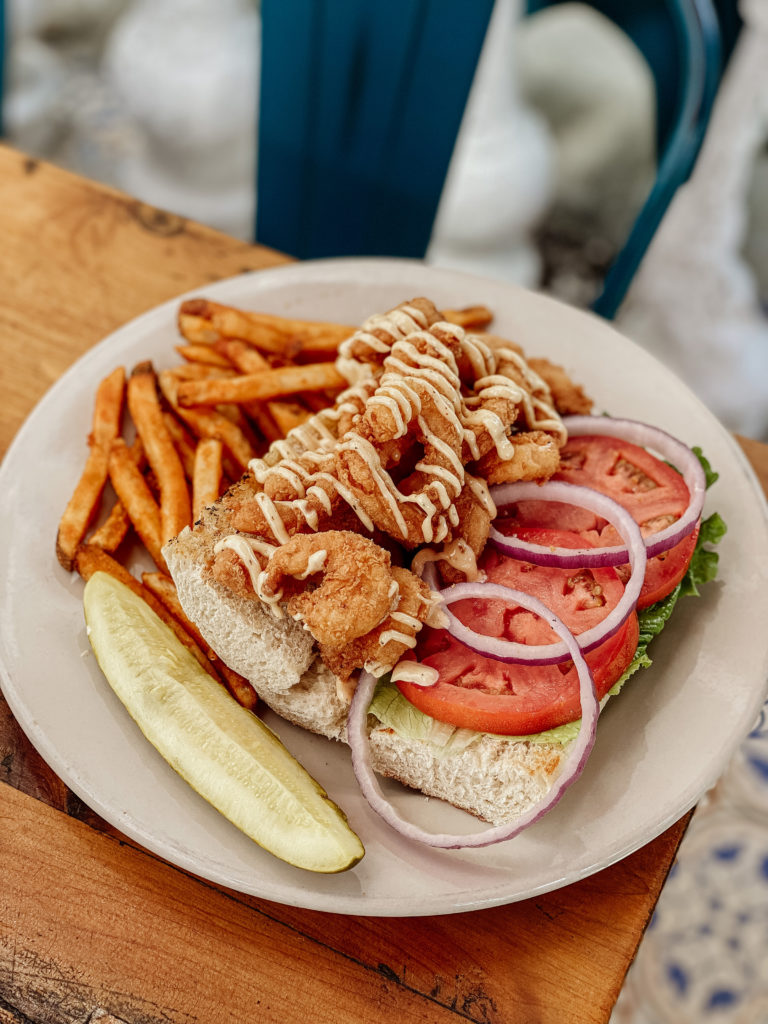 Another Miami Beach—and Ocean Drive—gem is CJ's Crab Shack. If you like crab, you'll be hard-pressed to find a place with more delicious options. Crab is plentiful, making up the majority of the menu. Think snow crab, Alaskan king crab, crab cakes, crab dip — a personal favorite — and much more.
Guests feeling extra hungry can complement their crab with shrimp, fish, and a variety of o­­ther proteins. Don't worry if crab isn't your thing; CJ's also boasts tasty non-crab selections like fish and chips, rib eye steak, buffalo chicken sandwiches, and clams. Pro tip: Don't miss their strong and reasonably priced specialty cocktails like Hurricane Molly and Gwen's Summertime Sangria.
CJ's Crab Shack is located at 600 Ocean Drive, Miami Beach, FL 33139. For more information, visit their official website.
Joliet
Odds are you've walked past or driven by Joliet without realizing it. The 17th Street seafood bistro boasts a fantastic menu of flavorful fare like crab Louie, cornmeal fried shrimp, Johnnycakes and gumbo. This is a type of food that you don't see often in South Florida, so we're grateful for this place. Besides the outstanding food, save room for the outstanding cocktails—the rhubarb colada is a standout.
Joliet is located at 1209 17th St, Miami Beach, FL 33139. For more information, visit their official website.
Rum Room
As the name suggests, Rum Room is big on rum. All the cocktails here are made with the spirit: rum old fashioneds, rum negronis… You get the picture. What the name doesn't tell you is that this Miami Beach hidden gem also serves up some tasty food. The menu leans Latin, so you'll find items like yuca fries, empanadas, and pan con bistec alongside other fun fare like shrimp and papaya salad, ribeye, prawns, and fried chicken sandwiches. It's a nice mix, and the variety will keep you coming back.
Rum Room is located at 2100 Washington Avenue, Miami Beach, FL 33139. For more information, visit their official website.
Tequiztlan
If you live in Miami Beach, you're probably familiar with Tequiztlan in Sunset Harbor. But if you don't, odds are you're not familiar with this neighborhood institution. Let's change that: The Mexican restaurant is home to a wide range of specialties like tlayuda (Mexican-style Oaxaca pizza), enchiladas, chile rellenos, fajitas, and more. It's stuff you've probably experienced elsewhere but done to a much higher caliber. It gets pretty lively at night, so come early for a more subdued experience. Either way, you're in for a treat.
Tequiztlan is located at 1884 Bay Road, Miami Beach, FL 33139. For more information, visit their official website.