There are certain cuisines that always make us feel at home – there's just something so nice about them and the way they comfort us. At these five Miami restaurants, that's always the case.
Jacalito Taqueria Mexicana
When it comes to comfort food, tacos are always a reliable choice. For affordable and tasty tacos, few places are as awesome as Jacalito Taqueria Mexicana. The West Flagler institution is cheap, delicious, and fast – it's hard to beat that trifecta.
Tacos come three to an order with your choice of filling and tortilla. The pork al pastor taco on corn tortilla is a top seller, as is the chorizo on flour tortilla. Aside from tacos, Jacalito offers tostadas, sopes, and flautas that are just as great.
Jacalito Taqueria Mexicana has multiple locations in Miami. For more information, visit their official website.
Jia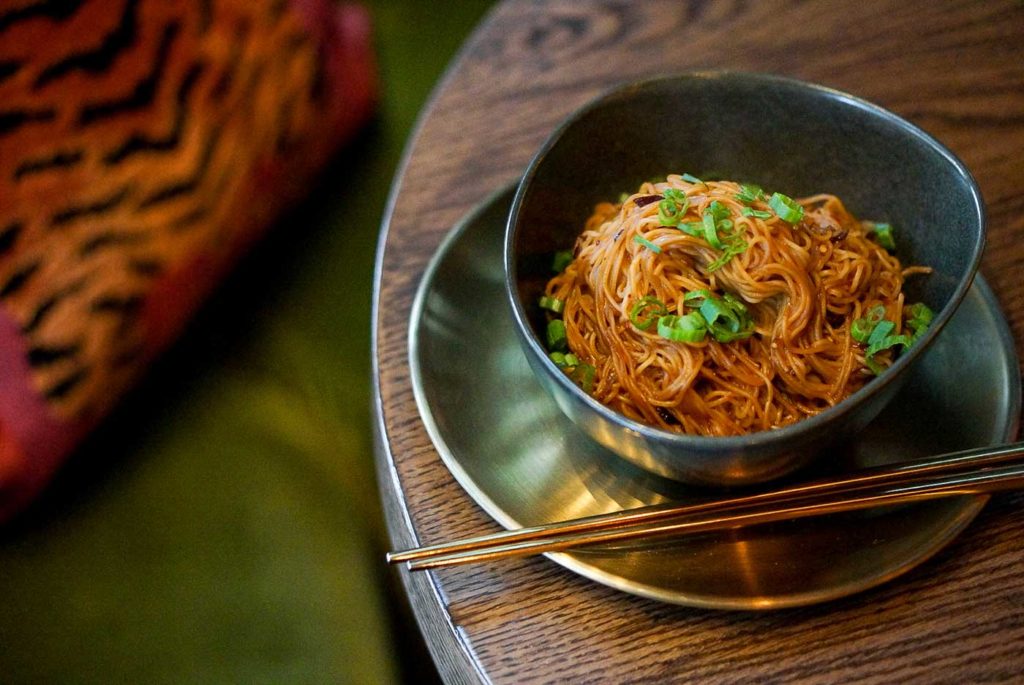 Chinese food is a comfort food staple, and South Beach's Jia takes things up a notch. The delicious, elevated cuisine is still approachable and feels like a warm hug. Whether you opt to dine in or get takeout (you can order online), you're in for a treat. Before you know it, you'll be slurping down bowl after bowl of the Ding Ding Noodles or stuffing your face with short rib dumplings. The veggie fried rice is also a must.
Jia is located at 808 1st Street, #3, Miami Beach, FL 33139. For more information, visit their official website.
Magic City Pizza
Pizza and garlic rolls are a match made in heaven, and Magic City Pizza has no shortage of either. You could go for a plain cheese pie, but MCP's other options are where it's at. Specialty pies include the BBQ chicken, the white pizza, and – our personal favorite – the Magic City Pizza with bacon, sausage, ham and pepperoni, and Genoa salami. The nap that ensues will be epic.
Magic City Pizza is located at 7401 Coral Way, Miami, FL 33155. For more information, visit their official Instagram.
Miami Diner
Not only is Miami Diner's casual fare the definition of comfort food, but the place hits you with a double dose of nostalgia thanks to its retro décor. It's like you're stepping into a time machine; prepare to relive your youth. While classic tunes play in the background, enjoy diner staples like cheeseburgers, melts, and milkshakes that will take you down memory lane. The best part: Depending on the location, Miami Diner is open for breakfast, lunch, and dinner, so there's never a bad time to stop in.
Miami Diner has multiple locations across Miami. For more information, visit their official website.
Riviera Focacceria
When we crave something comforting, carbs are usually at the top of the list. Riviera Focacceria serves up plenty of them in the form of mouthwatering pasta dishes and other Italian specialties. The Midtown Miami gem features a long list of selections that will turn you into a repeat customer. Highlights include the lasagna, anything pesto, and – of course – the famous Riviera focaccia con formaggi. The warning label isn't joking when it says it's super addicting.
Riviera Focacceria is located at 3252 Buena Vista Boulevard, #110, Miami, FL 33137. For more information, visit their official website.