When the 4th of July rolls around in just a few days, where will you be celebrating? This year, take your Independence Day celebrations to a new level by dining out at one of these great restaurants that are open and ready to serve up some delicious fare. From fresh seafood to Italian delicacies, these Miami hotspots have something for everyone.
Cafe Americano
Cafe Americano
Cafe Americano, the city-favorite retro diner with a Latin twist, has unveiled its newest concept in Brickell. Palm greens meet soft caramel browns at this tropical eatery, giving a nod to hard-to-forget American diner classics like a jukebox, leather booths, and bar seats. Overall the vibe screams ideal South Florida diner if there ever was one.
Read More
Start your day off right with breakfast or brunch at CA by Cafe Americano. Located at Brickell City Centre, this cool restaurant serves up Latin-inspired fare that's equal parts playful and delicious. Some of the items that should be on your radar: the barbacoa chilaquiles, tres leches French toast, and avocado burrata toast. Cocktails are a must, too. Our favorite here is The "Morning Coffee" with Brugal Rum for a little extra kick.
Casa Isola
Casa Isola Osteria
Casa Isola is an ambient and slightly romantic osteria located on the sunset harbor in Miami Beach. Started by five-time nominated James Beard Award nominee Jose Mendin and former Lucali chef Santo Agnello, the osteria keeps up the Italian trope to a fine-point-finish.
Read More
If you're in the mood for some quality Italian food on South Beach, head on over to Casa Isola for the 4th of July. This restaurant from celebrated chef Jose Mendin (Pubbelly) offers pastas and Italian specialties that are a cut above the rest in the neighborhood. Their menu features dishes like porcini ravioli, chicken marsala, and eggplant parm—perfect for sharing with the family (or not). Beer and wine are plentiful, but for liquor, you'll have to go to its sister location Patio Isola in MiMo.
CJ's Crab Shack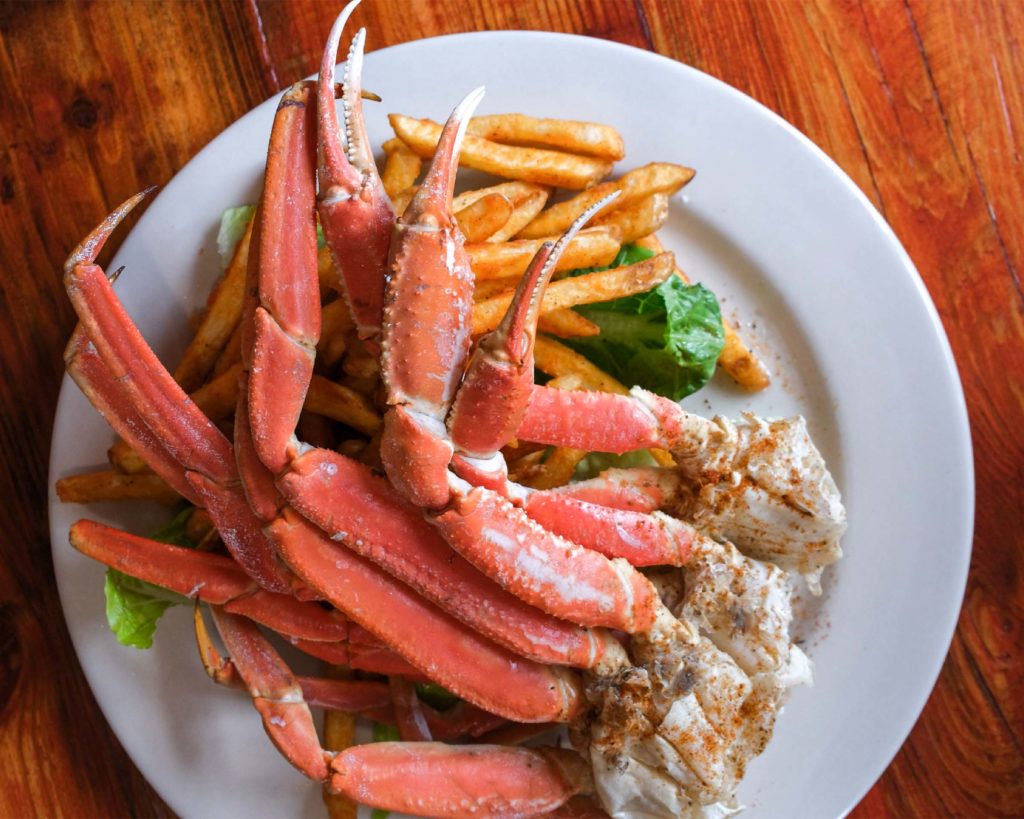 Celebrate the 4th of July with a seafood feast at CJ's Crab Shack. Located on Ocean Drive, this spacious restaurant is known for—you guessed it—crab, and you'll find it in all forms on the menu: crab dip, crab cake, crab salad, and good ol' crab legs. While crab is the main attraction, guests will find a ton of other delicious seafood options like Southern fried grouper, popcorn shrimp, calamari, and clams. Not too hungry? Grab a table outside, order a few drinks from the full bar and just people watch. 
La Terrazza da Fiola
Celebrate the 4th of July on the most stunning rooftop terrace located in Coral Gables at La Terrazza da Fiola, the sister restaurant to the MICHELIN-recommended Fiola Miami. The rooftop will serve a special a la carte menu inspired by the festive holiday including dishes like Wagyu Hot Dogs and Maine Lobster Rolls. This special menu will be available from 6 p.m. to 10 p.m.
La Terrazza da Fiola is located at 1515 Sunset Dr, Miami, FL 33143. For more information, visit their official website.
The Lobster Shack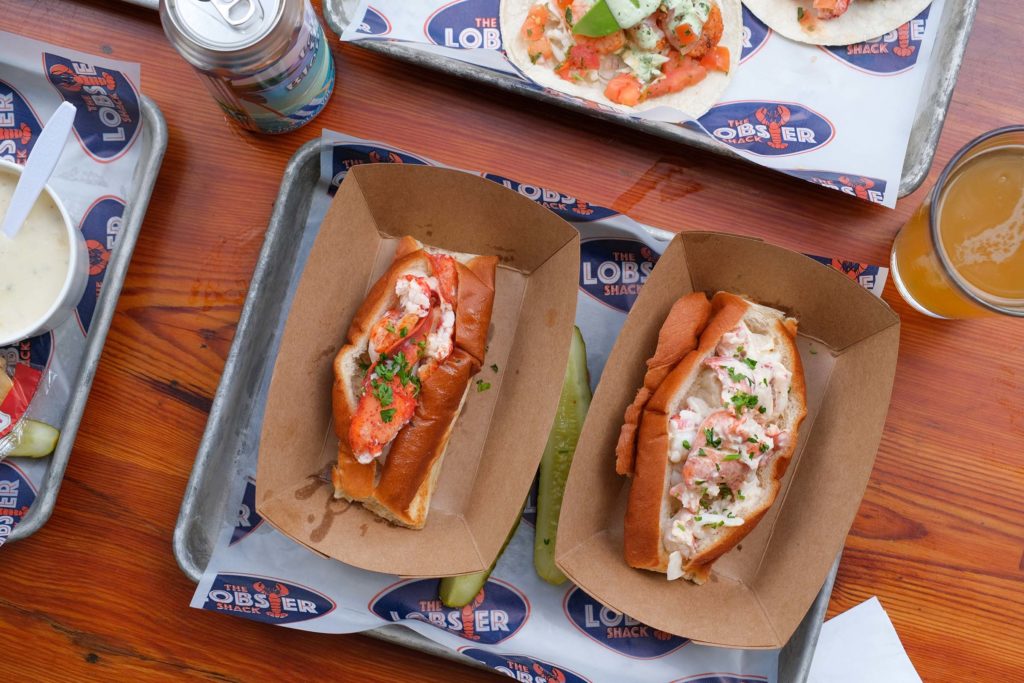 Another great option for seafood lovers is The Lobster Shack, which—like its sibling CJ's—specializes in its namesake food. Expect to encounter tasty fare like lobster bisque, lobster cocktail, lobster tacos, and lobster rolls (the restaurant's claim to fame). Get your lobster roll warm, chilled, or loaded up with any number of toppings—you can't go wrong here. There's also plenty of variety if you're all lobster'ed out like fish tacos, seared tuna sala, and snow crab. Have little ones? A kid's menu is also available.
The Lobster Shack has multiple locations on Miami Beach. For more information, visit their official website.
Ocean Social by Chef Tristan Epps
Celebrate Independence Day where the sea meets the sky at Ocean Social by Chef Tristen Epps located at the iconic Eden Roc Miami Beach. On Tuesday, July 4, savor captivating ocean views while indulging in the ultimate Fourth of July BBQ for $40 per person. The decadent BBQ will feature an array of beloved classics including Smash burgers topped with Double Pimento cheese, sweet and spicy pickles served on a Potato Bun; Chef Tristen's take on Grilled All-Beef hot dogs and Charcoal-Grilled ribs. For dessert, guests can end the night on a sweet note with Nitro Ice Cream.
Ocean Social by Chef Tristan Epps is located at 4525 Collins Ave, Miami Beach, FL 33140. For more information, visit their official website.
Paperfish Sushi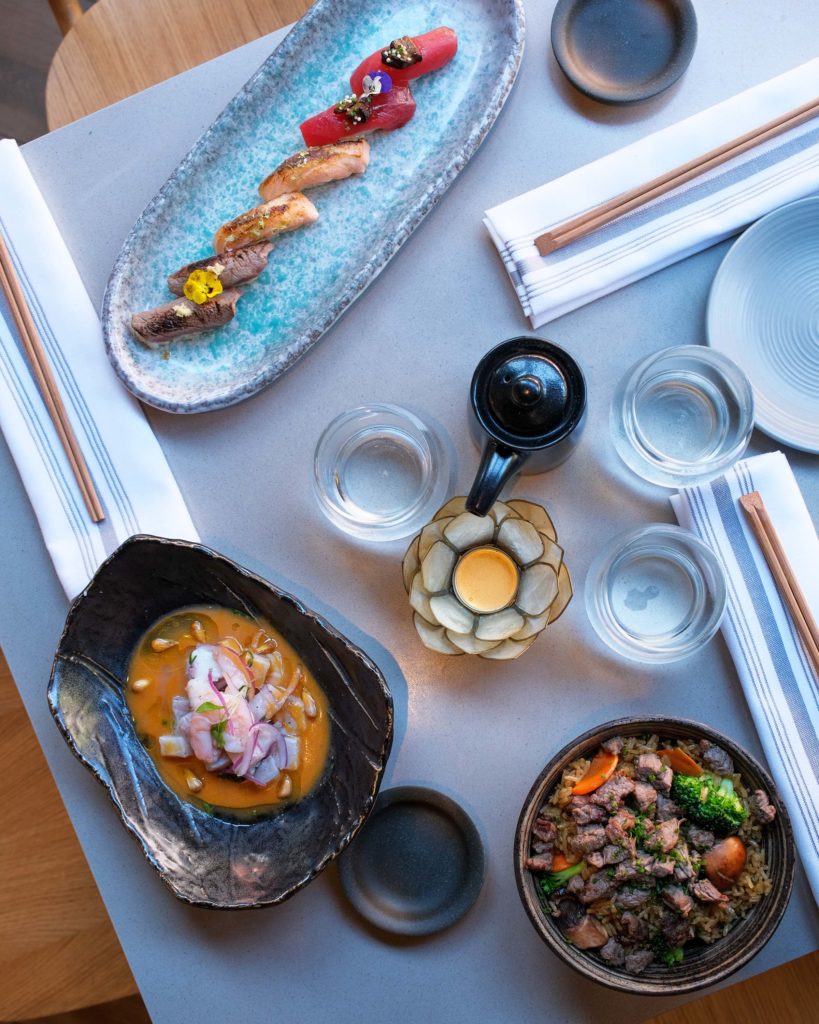 For a more international flavor, check out Paperfish Sushi in Brickell and Miami Beach. This Peruvian-Japanese restaurant offers a wide selection of sushi rolls, sashimi, and an assortment of fusion dishes. Their modern, minimalist decor creates a serene atmosphere that's a nice contrast to the lively Independence Day celebrations bound to go on outside. We recommend a mix of raw bar and cooked dishes here such as the Nikkei ceviche, Hamachi tiradito, shrimp katsu, and miso black cod. Take a peek at the restaurant's martini menu while you're at it—the lychee one is yummy.
Paperfish Sushi has multiple locations in Miami. For more information, visit their official website.
RED South Beach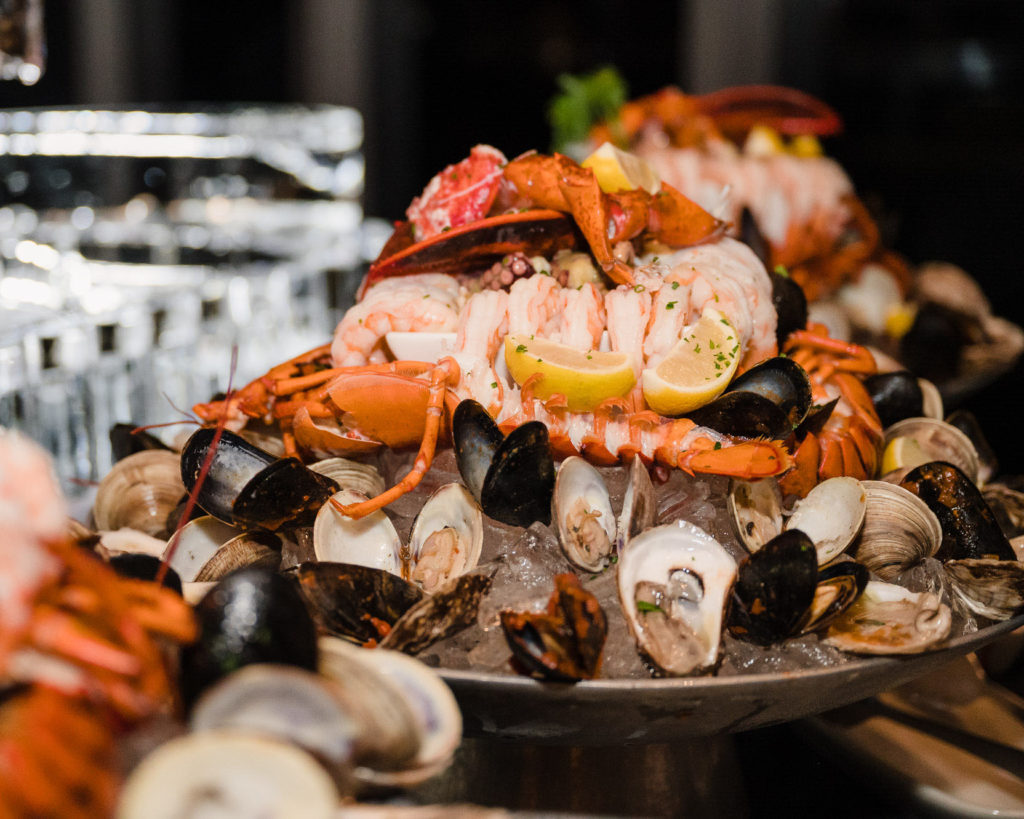 Add some glamour to your Independence Day at RED South Beach. This upscale steakhouse offers some of the best steak in town. Red takes beef seriously: Their Certified Angus Beef cuts like prime ribeye, prime bone-in filet, and prime porterhouse will impress even the discerning of diners.
Don't just order steak here, though, as RED serves up just about everything else—and does it just well. Case in point: pastas like the linguini and clams and carbonara; seafood like wild king salmon and tuna tataki; and raw bar specialties like shrimp cocktail and New Orleans-style oysters. Check out the wine list, too—it's full of rare finds. 
Toscana Divino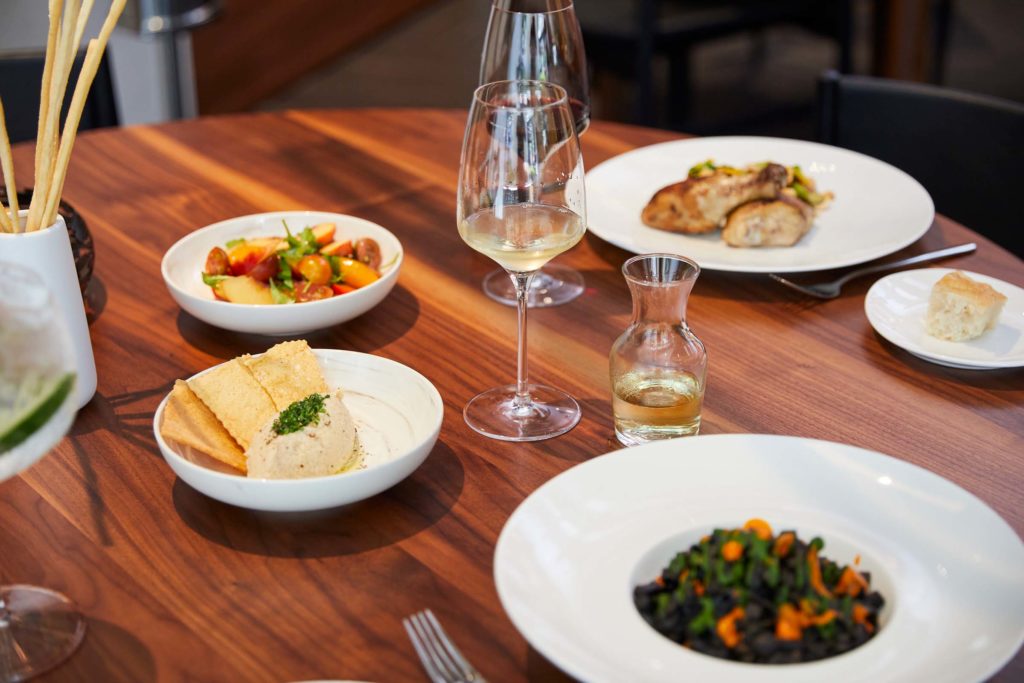 Prefer to stay on the mainland for Italian cuisine? Then Toscana Divino is the place to be.  Located in Mary Brickell Village, the eatery cooks up a wealth of Tuscan cuisine. Pasta is the big draw here, so don't leave without trying at least a few. Toscana's signature lasagna is always a safe bet, as is the mushroom risotto—this is one of the few places that can pull off that dish masterfully.  With its elegant decor and romantic ambiance, Toscana Divino offers a sophisticated dining experience that's perfect for a special Independence Day meal.