Summer is officially underway, but it's not too late to shed some pounds and get a beach-ready body. If you're looking for a restaurant that won't have you rolling out the door, you've come to the right place. Hit up these four places for diet-friendly fare.
Della Bowls
Affordable plant-based cuisine can be had over at Della Bowls inside The Doral Yard. The popular eatery is known for its hearty, healthy bowls that pull from a range of global influences. Case in point: the Caribbean Bowl, the Mediterranean Bowl, and the Southwest Bowl. Each of these selections is full of flavorful elements like black coconut rice, pico de gallo, chickpeas, and more.
If you'd rather build your own bowl, you can do that as well. Options include fresh greens, marinated kale, lentils, tempeh, ripe plantains, corn fritters… The list goes on. Rounding out the selections are smoothies, kombucha, lemonades, and iced tea.
Della Bowls is located inside The Doral Yard at 8455 NW 53rd Street, Suite 106, Doral, FL 33166. For more information, visit their official website.
Hiyakawa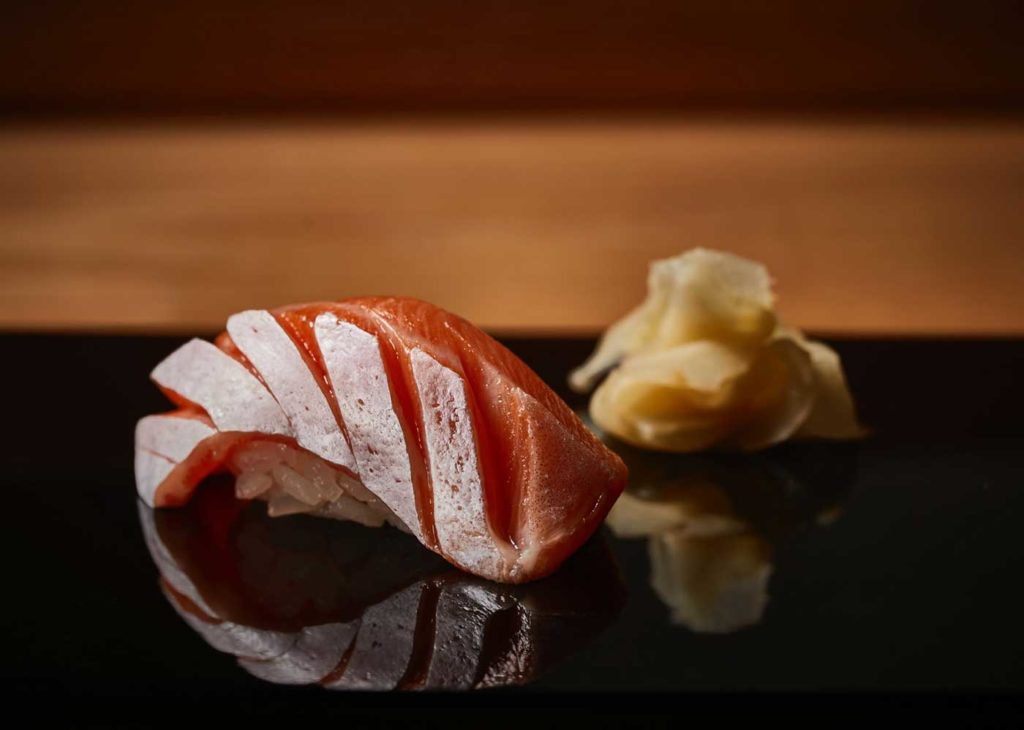 For a more upscale dining experience, reserve a table at one of Wynwood's hottest spots: Hiyakawa. The contemporary Japanese restaurant serves up some of the freshest fish in town—and then some. Choose from a long list of maki, nigiri, and other tasty delights that will fill you up without filling you out.
Fatty tuna, Hamachi, blue crab, sweet shrimp, egg omelet… There's no shortage of delicious options to enjoy at this Wynwood outpost. Specials and tastings are also available, so make sure to ask and see what's available; being adventurous pays off.
Hiyakawa is located at 2700 North Miami Avenue, Miami, FL 33127. For more information, visit their official website.
Pubbelly Sushi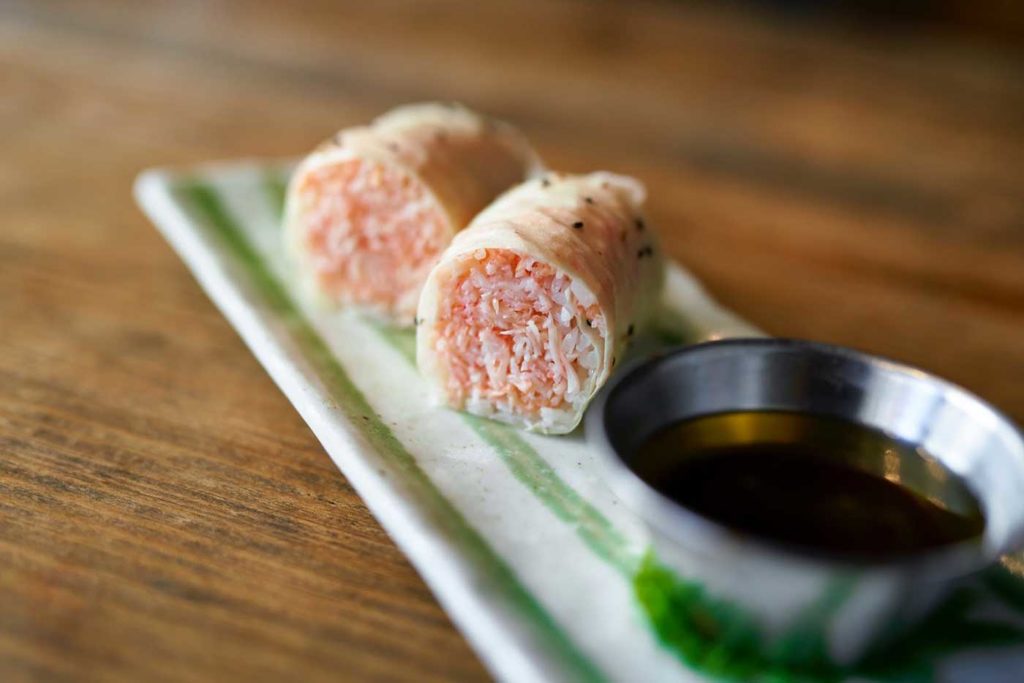 With multiple locations throughout Miami, Pubbelly Sushi and its appetizing fare are never too far away. The Asian-inspired eatery from the team behind Pubbelly (RIP) cooks up satisfying specialties that will have you coming back for more.
The first thing you'll notice: The menu is humongous with dozens of items up for grabs. Given the pedigree behind the restaurant, you can rest assured it's all good. Some highlights: the burrata salad, bigeye tuna, and chicken yakitori—all items that should play well with your summer body goals. Notable vegetables include the baby bok choy and Japanese eggplant. If there's room in your diet to cheat, consider the Butter Krab roll—no trip to Pubbelly Sushi is complete without it.
Pubbelly Sushi has multiple locations throughout Miami. For more information, visit their official website.
Ruby Dee's
Having trouble eating your vegetables? Head on over to Ruby Dee's inside MIA Market. Chef Daniel Roy's vegetable-forward fare will convert even the most adamant veggie hater. Trust us: One bite of the salt-roasted beet salad will have just about anyone on cloud nine. While there is a big focus on vegetables here, the Design District concept also has plenty of proteins like a Maine lobster roll, soft-cooked salmon, and blue crab cakes. Eating healthy has never been more delicious.
Ruby Dee's is located at 140 NE 39th Street, Suite 241, Miami, FL 33137. For more information, visit their official Instagram.