Business may be down for local restaurant owners, but that doesn't mean there has to be downtime. Whether they're adding new outdoor seating to accommodate COVID-19 restrictions or introducing a new indoor dining experience that'll wow guests when it's safe to return, these four Miami restaurants are taking the opportunity to renovate or relocate during the pandemic, in the hopes that it'll pay off in the long run.
Chef Adrianne's
Chef Adrianne's Vineyard Restaurant & Wine Bar surprised locals when the culinary gem announced it would be closing suddenly in June, but it will soon be upgrading from a 60-seat eatery in West Kendall to an expansive restaurant that accommodates 270 in the Town & Country shopping mall. The new 8,000-square-foot restaurant in the former Devon Seafood & Steak space will offer a spacious indoor dining room with a Napa Valley vibe, two private dining rooms, and a large terrace fit for social distancing.
Chef Adrianne's new location is anticipated to open this August.
Chug's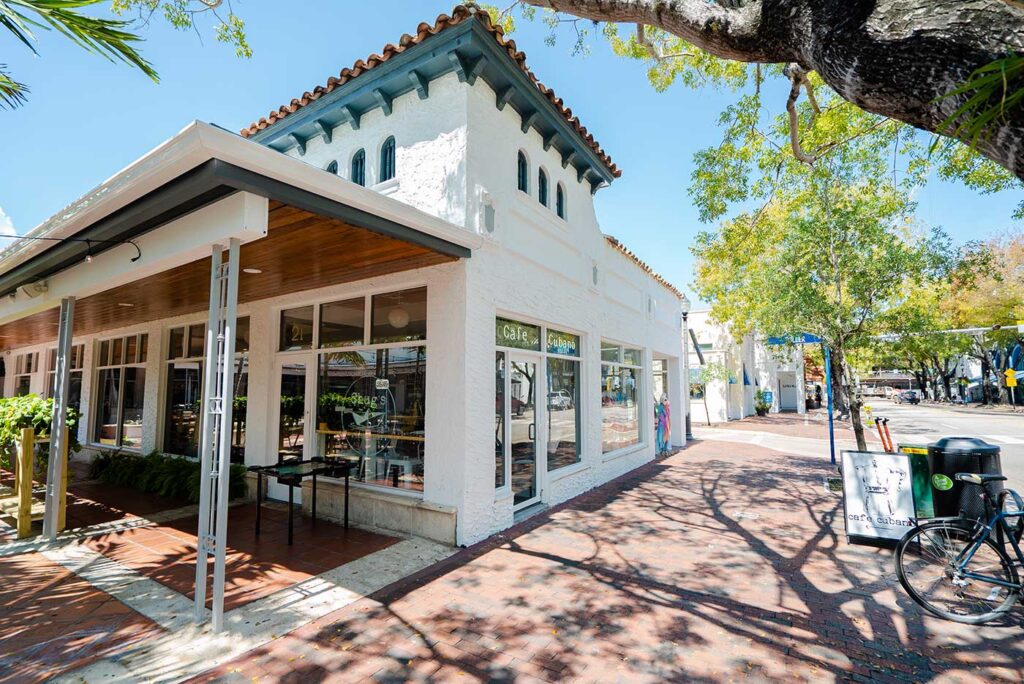 While some restaurants are renovating or relocating to take advantage of added outdoor seating, Chug's is actually expanding its interior. Chef Michael Beltran's Cuban diner was never meant to be more than a pop-up for cafecito, croquetas and craft pastelitos by Pastelito Papi, but after 15 months of serving the Coconut Grove community, Chug's has announced it will be closing for renovations to build out its dining room. The expanded interior will seat 85, featuring booths, countertop seating, and a jukebox that'll make it feel more like the family diner concept it deserves to be. The build-out also includes shaded patio seating, which should come as a relief to guests who are used to sitting out in the open courtyard.
Chug's will close in September with plans to reopen with a new menu come 2021, but fans of Chug's can look out for pop-up menu items at sister restaurant The Taurus in the meantime.
RED South Beach
Knowing that it was at a disadvantage without outdoor seating, RED South Beach had been searching for a new home since the onset of the pandemic in March and found it sooner than expected. The trendy South Beach steakhouse will be moving elsewhere in the South of Fifth neighborhood—they can't say exactly where yet—to a spot that offers a covered outdoor patio that seats 80+ guests, and most importantly, will give diners a view of the bay. RED South Beach is hoping to reopen in its new location by the end of August and will offer outdoor dining, takeout and delivery via both Postmates and RED's own delivery staff, as well as their new RED Butcher Shop kits. Orders can be placed online at redsobe.com/order.
Sergio's (Coral Way)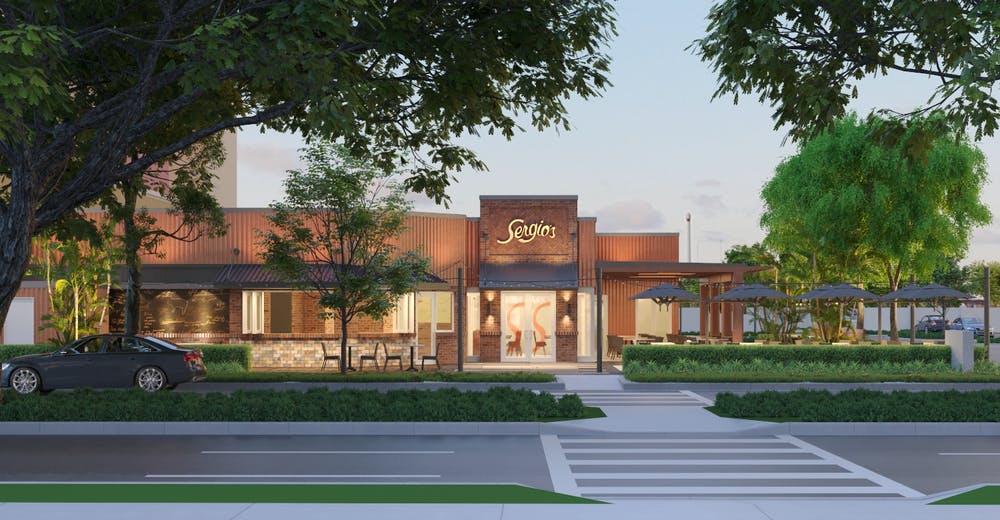 Several Sergio's Cuban restaurant locations across South Florida have added extra outdoor seating or shaded tents, but the Coral Way location in particular is undergoing construction to expand its patio – all while continuing to serve guests. Plans for construction were already in the works, but when the pandemic hit, the Sergio's team decided that now more than ever, they needed to focus on enhancing the outdoor experience. The restaurant has kept part of its patio open while working on building out the rest, so customers can still enjoy their comida cubana outdoors at Sergio's in Coral Way, as well as takeout and delivery. Sergio's CEO Carlos Gazitua admits it was a risk to take on new construction during COVID-19, but he hopes that leading into the fall, it'll pay off as the cooler weather settles in. The project should be complete come mid-August.