South Florida's Fabulous Foodie Event is Back with Bells On For its 20th Edition
Clear your schedule, loosen your belt, and leave your Louboutins at home (at least for beach gatherings) – Every foodie's favorite culinary party is back for its annual return. With an action-packed line-up of incredible dinners, tastings, and live entertainment that sells out faster than hand sanitizer, we've found 15 not-to-be-missed events that you can still get tickets to. Dilly-dalliers, you're in luck, but act quick!
Here's your inside guide on where to eat, drink and be merry:
1) Thursday, May 20th — Carbone Fine Food presents Italian Bites on the Beach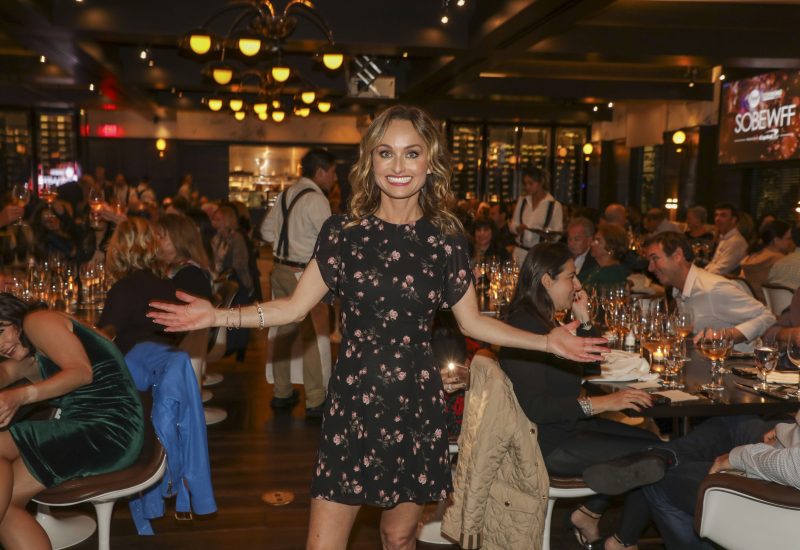 Sponsored by Havas House and hosted by Emmy award-winning TV personality and chef Giada De Laurentiis, Carbone is officially kicking off SOBEWFF with a hefty dose of La Bella Vita. Founded by Mario Carbone, Rich Torrisi, and Jeff Zalaznick, Carbone is an acclaimed Italian restaurant whose newly opened Miami outpost has become the hardest reservation to secure. Guests can join 24 of South Florida's greatest chefs, indulging in dishes originating from various regions of Italy including Piedmont, Tuscany, Sardinia, Campania, and more, perfectly paired with wines and libations from the Southern Glazer's Wine and Spirits portfolio.
Cost: Early Access $250/General Admission $175; https://sobewff.org/italian/
2) Thursday, May 20th — BBQ Dinner Hosted by Chris Lilly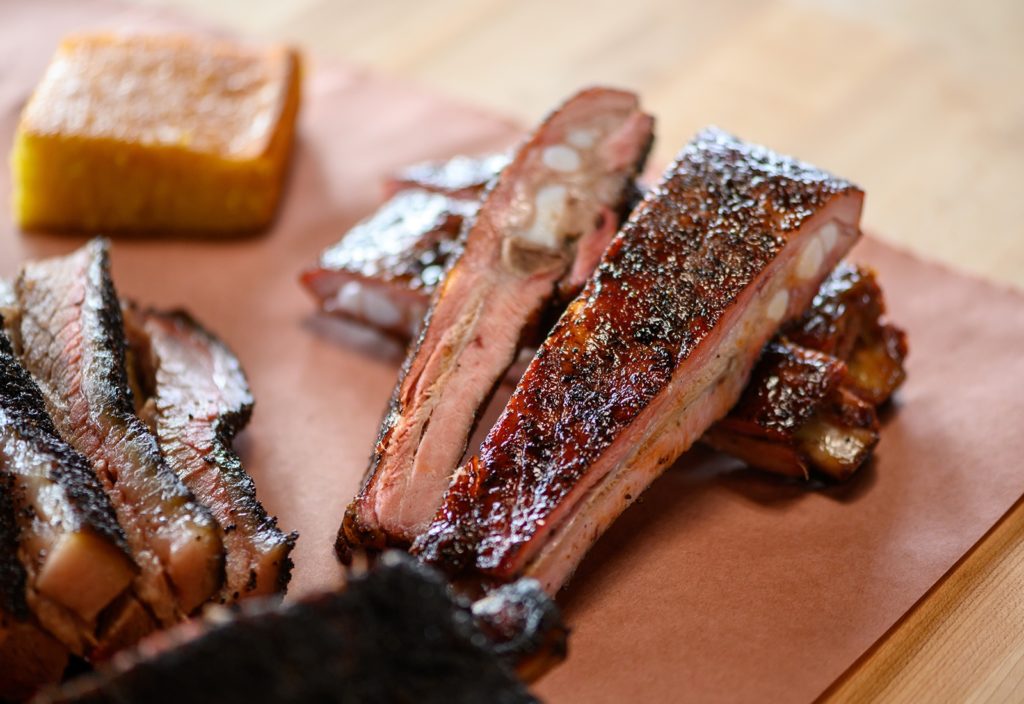 Bib at the ready, Miami. Get ready to experience a seriously famous barbecue.
Master and champion of the grill, Chef Chris Lilly has won five Memphis in May Grand Championships, eight barbecue grand championships, and six world championships, and was even recognized by The Wall Street Journal as having the best pork barbecue in the country. Guests will be able to enjoy their down home southern experience at Hometown Barbecue (from Brooklyn restaurateur Bill Durney) with craft cocktails from Tito's Handmade Vodka.
Cost: General Admission $250; Sold Out; https://sobewff.org/hometown/
3) Thursday, May 20th — Explore Delray Beach Market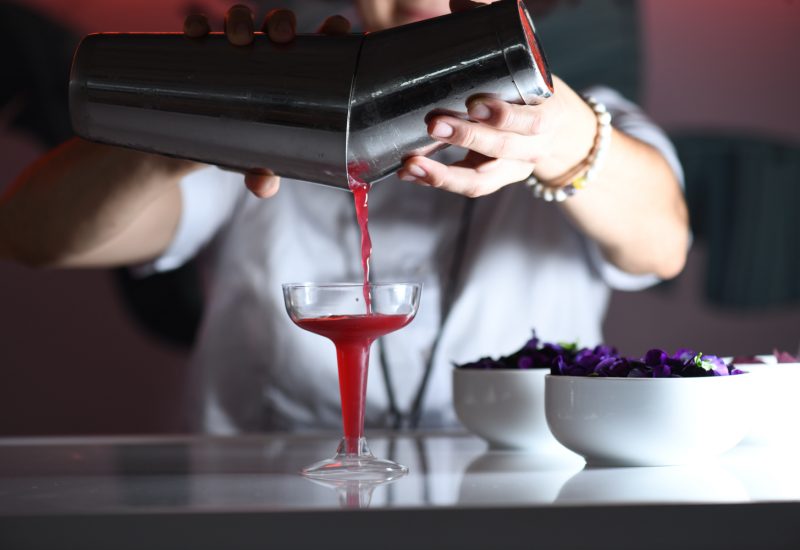 Hosted by up-and-coming television chef Nick Giovanni, this event officially brings SOBEWFF up to Palm Beach County for the first time ever! Delray Beach Market, South Florida's coolest new model food hall and art experience located just 50 yards south of Atlantic Avenue in the heart of Downtown Delray Beach offers craveable bites, delicious cocktails, visionary art, and stylish pop-ups. During this late-night soirée, guests can enjoy their favorite culinary creations from around the globe, perfectly executed by chefs that span the globe from Italy to California to New York to right here in sunny South Florida.
Cost: General Admission $125; https://sobewff.org/delray/
4) Thursday, May 20th — A SOBEWFF® 20th Anniversary Celebration hosted by Martha Stewart and David Grutman featuring a Performance by The Chainsmokers and presented by JAJA Tequila
Get ready for beats and sips you won't want to miss at Fontainebleau Miami Beach. SOBEWFF turns the BIG 2-0 this year, and they're celebrating with a drink, stars, and a live performance by THE CHAINSMOKERS! Expect the charm of James Beard Award-winning lifestyle goddess Martha Stewart, the high-octane energy of Miami's premier hospitality king David Grutman and the electro-pop beats of the musical guests! Guests will enjoy the larger-than-life atmosphere while sipping on eclectic cocktails by JAJA Tequila and shimmying the night away to THE CHAINSMOKERS' top pop tunes like Closer, Something Just Like This and Won't Let You Down.
Cost: Concert Only $150; https://sobewff.org/chainsmokers/
5) Friday, May 21st — Heineken Burger Bash presented by Schweid & Sons® hosted by Bobby Flay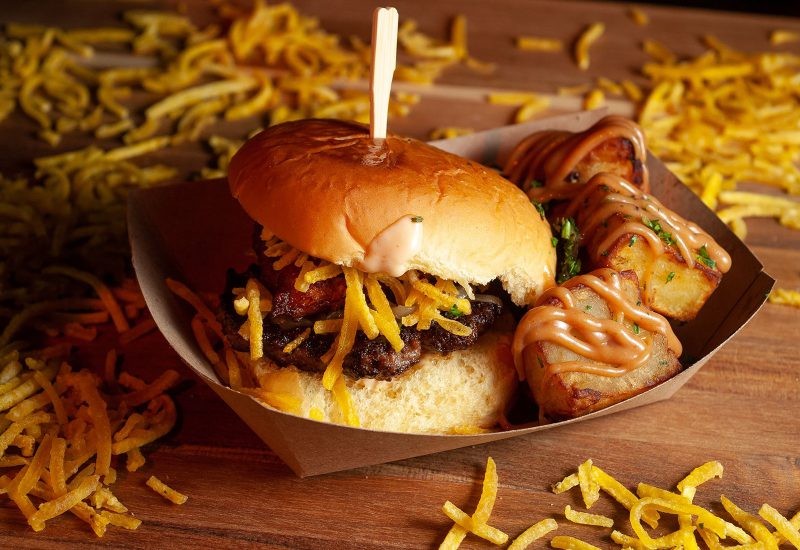 The beloved Burger Bash is back with chef, restaurateur, author, beloved TV personality, and 2018 SOBEWFF Tribute Dinner honoree Bobby Flay presiding as host! Guests can indulge in everyone's favorite mouth-watering creation between two buns at a maximum for this year's Heineken Burger Bash with flavorful side dishes that complement each burger perfectly, and sips of refreshing Heineken beer and wine selections to go along with them. Whose burger reigns supreme? The choice is on the table as guests cast their vote for the Heineken People's Choice Award. An esteemed panel of judges, including the youngest ever MasterChef finalist Nick DiGiovanni, NBC 6's Kelly Blanco, photographer & journalist Manny Hernandez, Telemundo 51's Mariana Rodriguez, Miami New Times' Food & Drink editor Laine Doss, WSVN 7's Belkys Nerey, CBS 4's Lisa Petrillo, and Univision's Raúl De Molina, will decide who will receive this year's coveted Schweid & Sons® The Very Best Burger Award.
Cost: Early $350, General Admission Session 1 $250, General Admission Session 2 $250; https://sobewff.org/burger
6) Friday, May 21st — Cerveceria La Tropical Beer Dinner hosted by Cindy Hutson and Aarón Sánchez part of the American Airlines Dinner Series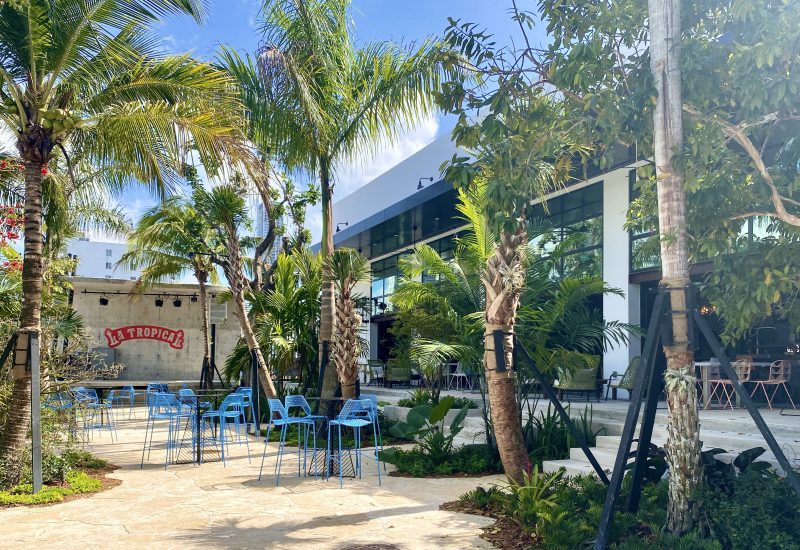 Poured to perfection, savor the taste of Cerveceria La Tropical's finest bubbly brews in the heart of Wynwood. Attendees can stroll through the picturesque tropical beer garden and dine alongside Chef Cindy Hutson, award-winning executive chef, and restaurateur, as she guides them through the menu of throwback Havana beers at the iconic craft brewery. Joining Hutson is James Beard Award-winning Chef Aarón Sánchez, the author and TV personality behind the New Orleans, LA, and Baltimore, MD-based taqueria, Johnny Sánchez, who is known for his zest and love of modern Latin cuisine. This one's sure to tantalize taste buds!
Cost: General Admission $200; https://sobewff.org/cerveceria/
7) Friday, May 21st — Dinner hosted by Justin Smillie and Julio Cesar Ramos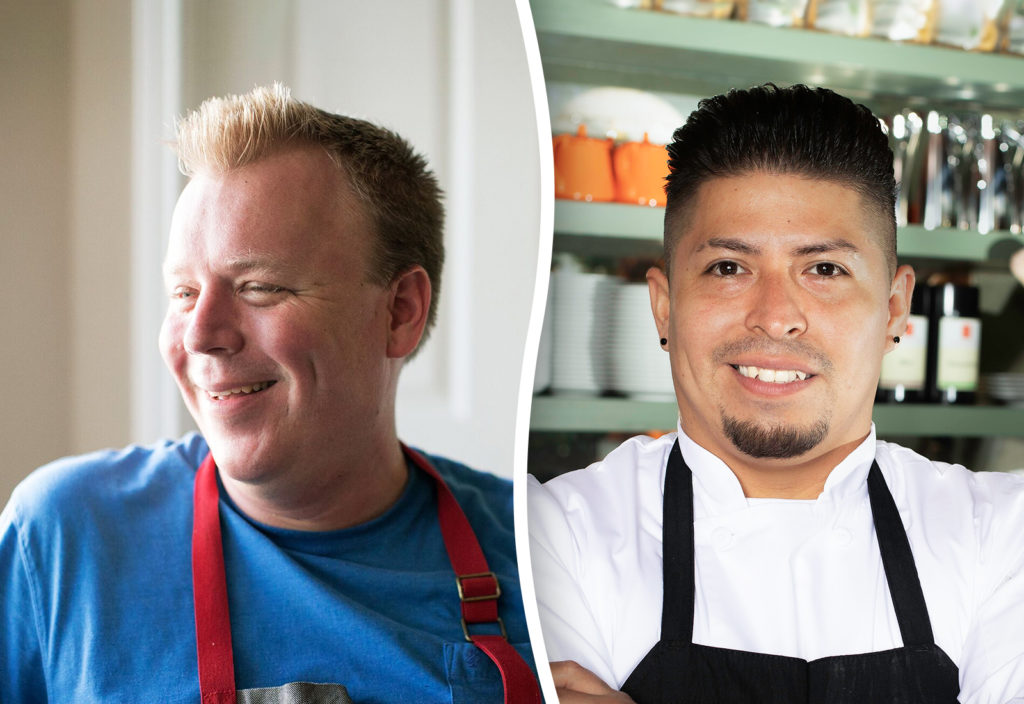 Trained under celebrity Chefs Jean-Georges Vongerichten and Jonathan Waxman (among others), author and Executive Chef Justin Smillie of Il Buco Alimentari e Vineria fame is known for his bold, seasonal take on Italian cooking—not to mention his legendary short ribs for two. As a special treat for Festival guests this year, Smillie is bringing his fast and loose style to Miami Beach for an intrepid dinner adventure at Osteria Morini, the new Miami Beach outpost of the legendary casual Italian restaurant, alongside Chef de Cuisine Julio Cesar Ramos. Ramos and Osteria Morini pay homage to the authentic and rustic cuisine and ambiance of the Emilia-Romagna region of Italy. Guests can join Smillie and dine in style and al fresco along the Collins Canal, with the stars above, the saltwater below, and wine from the Southern Glazer's Wine & Spirits portfolio in hand.
Cost: General Admission $275; https://sobewff.org/osteria/
8) Saturday, May 22nd — Bootcamp & Bites presented by Town House® Crackers hosted by Robert Irvine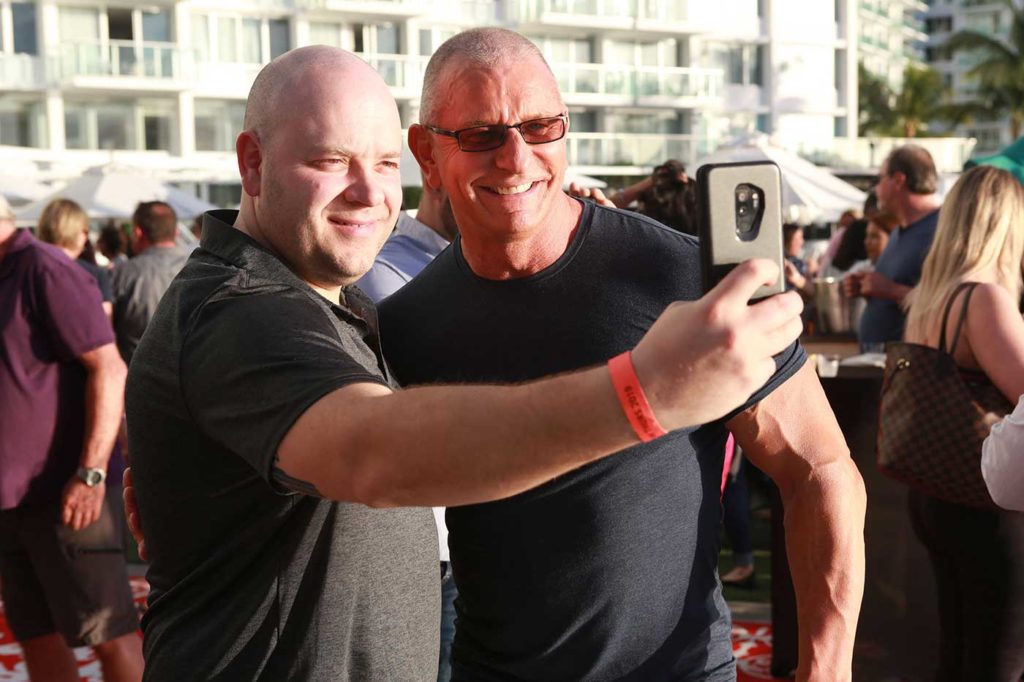 Sweating out the guilt of indulging in everything we wanted to this week? Sign us up! If there's one chef and television personality who embodies the perfect marriage of food and fitness, it's Robert Irvine. He'll help the team from exhale South Beach lead you through the ultimate morning workout designed to jumpstart your weekend at the always chic Nikki Beach. And in true Festival-fashion, the workout will be followed by bites from Nikki Beach and refreshing libations.
Cost: General Admission $50; https://sobewff.org/bootcamp/
9) Saturday, May 22nd — Goya Goya Foods' Grand Tasting Village featuring Grand Tasting Tents & Publix Culinary Demonstrations Sponsored by Sub-Zero Group Southeast
The Grand Tasting Village is back to refresh and tantalize taste buds with offerings from more than 30 restaurants and an array of wines and spirits from Southern Glazer's Wine & Spirits. Take a refreshing stroll through an unending array of scents and tastes in the Grand Tasting Tents while celebrating all areas of South Florida as participating restaurants represent distinct districts across South Florida — from South Miami and Coral Gables to Brickell, Wynwood, South Beach and on into Fort Lauderdale and Palm Beach. Fans will continue to enjoy more places to relax and absorb this grand experience, whether it's with a cocktail under the shade or your hips swaying to the rhythm of the palm trees on the beach.
Cost: General Admission Session 1 $200, Session 2 $200; https://sobewff.org/gtvsat/
10) Saturday & Sunday, May 22 & 23rd — Goya Foods' Fun and Fit as a Family featuring Kidz Kitchen / part of the Hallandale Beach Event Series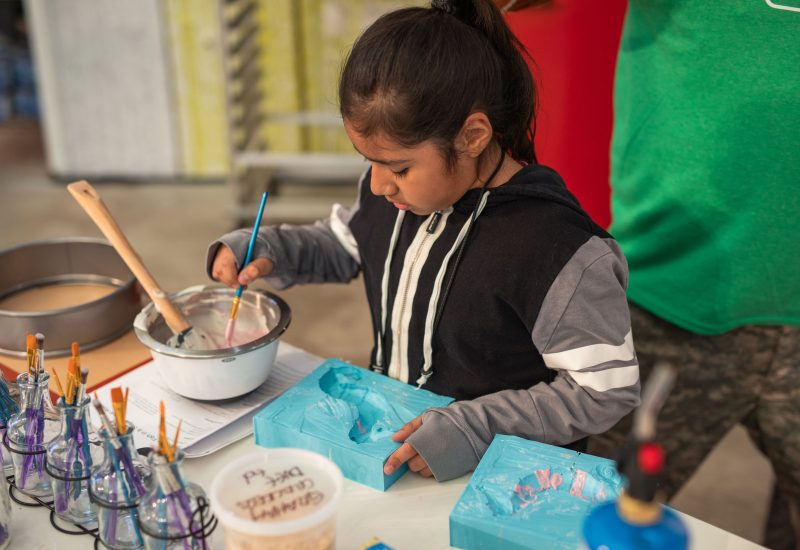 Guests are invited to join their favorite chefs and culinary personalities for two fun-filled days of food, fitness, and learning at Goya Foods' Fun and Fit as a Family featuring Kidz Kitchen at Peter Bluesten Park in Hallandale Beach. This family-friendly event at the Festival allows parents and kids to learn the basics of a healthy lifestyle directly from their favorite Food Network and Cooking Channel personalities and beloved South Florida chefs. Children of all ages will have the chance to explore and enjoy some fun under the sun and enjoy hands-on learning experiences and healthy bites.
Cost: Saturday Admission $15, Sunday Admission $15; https://sobewff.org/fff/
11) Saturday, May 22nd — Moët & Chandon BubbleQ hosted by Guy Fieri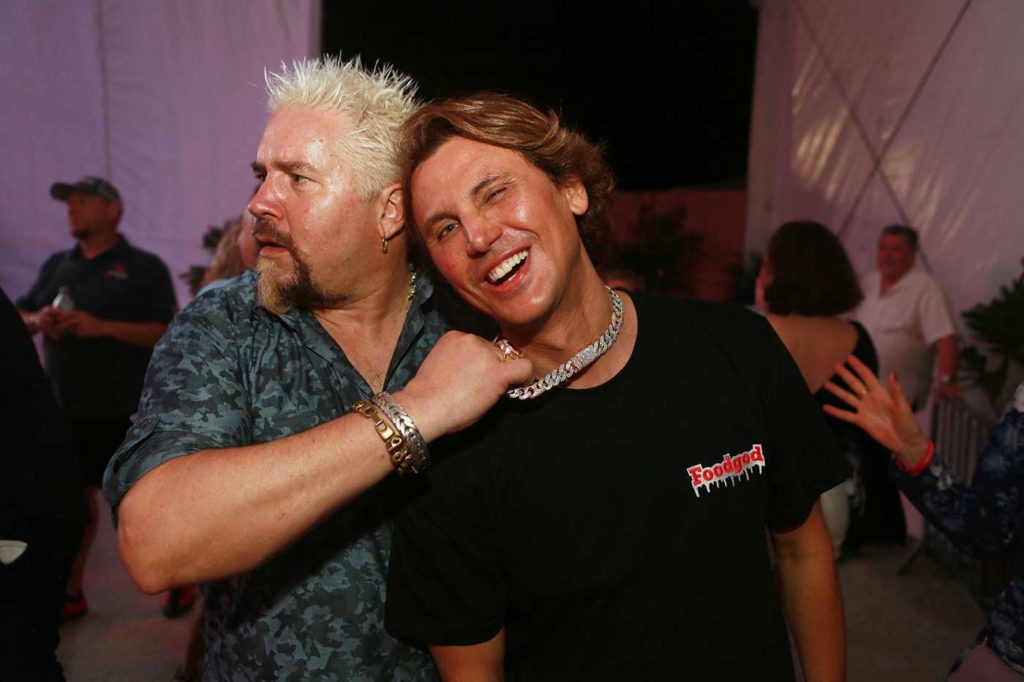 The rumors are true! Crisp champagne and mouth-watering BBQ, anyone? The event that kicked off the Festival two decades ago, and put SOBEWFF on the culinary map, is back! The fan-favorite champagne BubbleQ® is back for one night only. This signature event seamlessly blends the down-home, mouthwatering world of barbecue with free-flowing Moët & Chandon – an original sponsor of the Festival – to create a satiating and sizzling combination guaranteed to thrill the palate! They've tapped Emmy Award-winning rockstar Chef Guy Fieri to host this party alongside some of America's most fearless pitmasters and grill maestros with 20+ chefs roasting their most mouth-watering creations low and slow on the beach. A variety of beef, pork, poultry, seafood, and more will get both classic and modern treatments from these talented chefs, who come from all around Florida to captivate taste buds.
Cost: Early Access $350, General Admission Session 1 $250, General Admission Session 2 $250; https://sobewff.org/bubbleq/
12) Saturday, May 22nd — Fontainebleau Miami Beach presents Wine Spectator's Best of the Best sponsored by Capital One®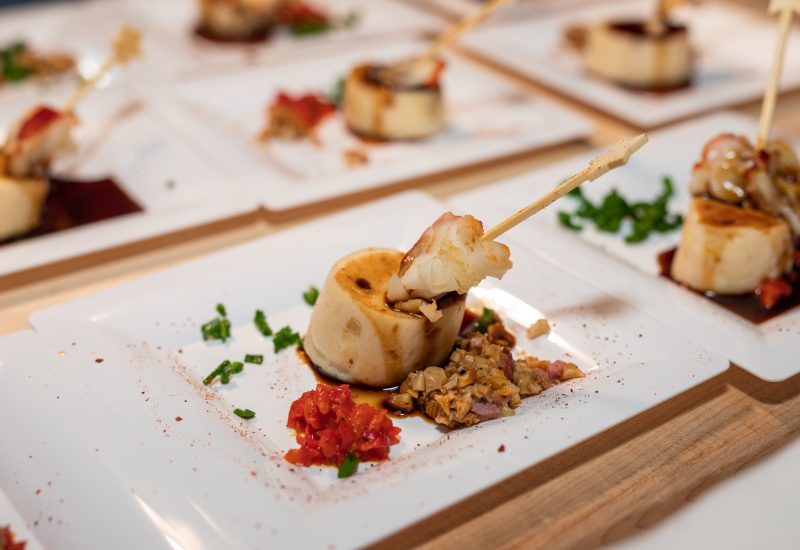 Ready for 30 of the nation's top chefs to showcase their most gourmet samplings to pair with over 60 wines rated 90 points or higher on Wine Spectator's scale? We thought as much. The poolside lawns of the Fontainebleau Miami Beach set the perfect al fresco stage for the finest night under the stars, featuring a cohort of critically-acclaimed chefs, James Beard Award nominees and finalists, Food & Wine Best New Chefs, and more decorated talent. Only proprietors and winemakers from each winery are invited to pour their top varietals so guests can hear about how some of the world's greatest vino makes it from their vineyards to their glasses.
Cost: Early Access $400, General Admission $350; https://sobewff.org/bob2/
13) Saturday, May 22nd — Rockin' Sushi hosted by The Succulent Bite®
It's a little rock, a little roll, and a whole lot of fun as guests join culinary explorer Nico Norena, founder and creator of The Succulent Bite, for an epic late-night party unlike any other, poolside at The Ritz-Carlton, South Beach. A longtime Festival friend, Norena is one of Miami's favorite foodie Instagram influencers and content creators, and he's bringing his passion for sushi and rock 'n roll tunes to South Beach this year. Guests can put their chopsticks to work as they indulge in some of the best sushi, sashimi, hand rolls, and more that the Magic City has to offer – all curated by Norena himself. Wash down these flavorful bites while sipping on specially-prepared libations and jamming out to a high-octane rock 'n roll playlist during this super-charged soirée under the stars.
Cost: General Admission $150; https://sobewff.org/sushi/
14) Saturday, May 21st — Celebration Dessert Party! 20 Years of Miami Spice and SOBEWFF® hosted by Scott Conant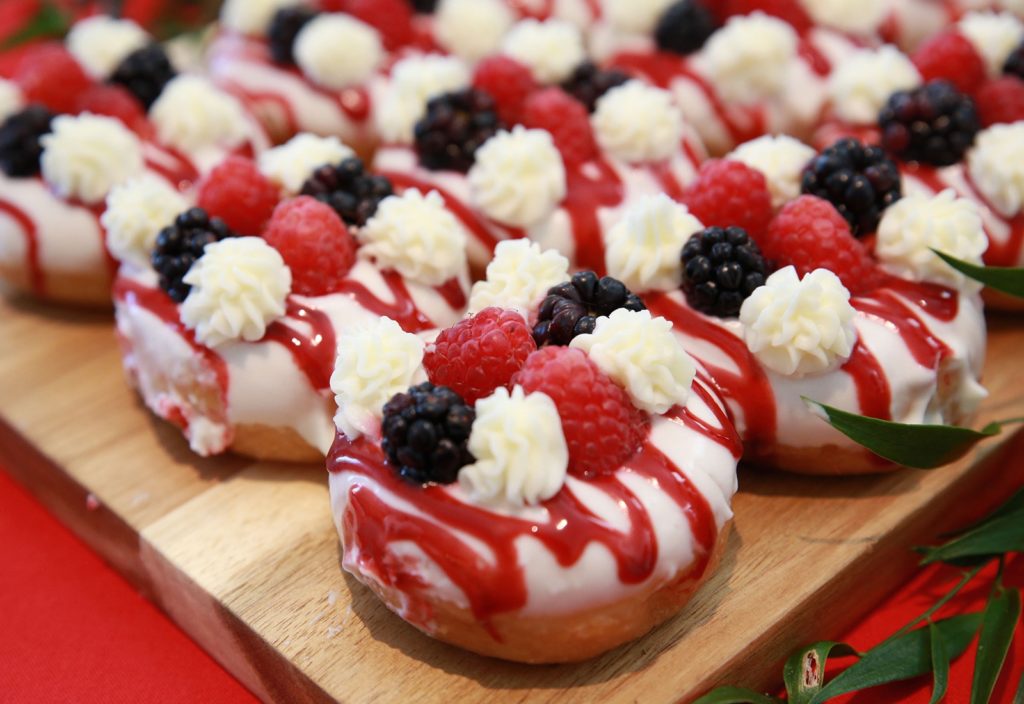 When two South Florida hospitality industry game-changers both turn 20, there's only one way to celebrate the good time: a late-night party overflowing with incredible desserts and free-flowing libations at The National Hotel. Join Scott Conant, the fan-favorite mastermind behind Scarpetta by Scott Conant and host of Food Network's Chopped Sweets, for a soiree of sweet decadence and celebration. Savor seemingly endless late-night indulgences from the most delectable cakes and gooiest cookies to confectionery creations and luscious ice cream. Sample sweets from more than a dozen South Florida dessert destinations and sip on palate-cleansing wines, beers, and spirits from the Southern Glazer's Wine & Spirits portfolio.
Cost: General Admission $95; https://sobewff.org/dessert/
15) Saturday, May 22nd — BACARDI presents Best of the Fest hosted by Andrew Zimmern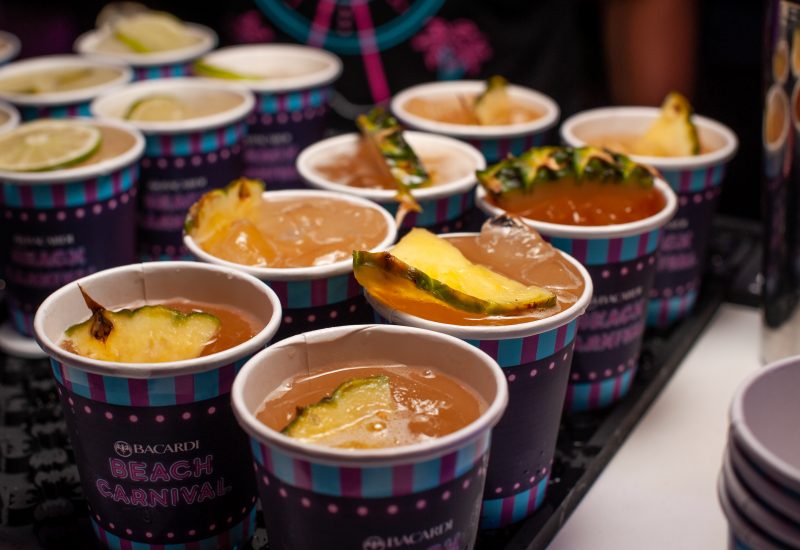 With 15+ fan-favorites from throughout the years and a special guest performance by 90's icon, Grammy Award-winner and frontman of legendary group RUN DMC Rev Run, Bacardi is ready to close out the epic 20th anniversary of the Festival with a celebration of joie de vivre hosted by good friend and James Beard Award-winning TV personality Andrew Zimmern, who also moonlights as a chef, food writer, and teacher. Zimmern is widely regarded as one of the most versatile, knowledgeable and "bizarre" personalities in the food world, and he's ready to bring his vivacity and passion to this stroll down memory lane on the sand. Missed some signature SOBEWFF Events? This event's recreating some fan-favorite bites from past Festivals. Think Lucky Chopsticks, Southern Kitchen Brunch, Paella & Tapas by the Pool, Emeril's Sugar Shack.
Cost: General Admission $125; https://sobewff.org/bacardi/