It's never easy to open a new restaurant, much less during a global pandemic. So when 100×35 Cocina con Raíces launched their Puerto Rican fusion concept on South Beach this summer, there was definitely an uphill battle ahead of them. But Executive Chefs and Co-Owners, Luis Vasquez and Emanuel Jimenez have been able to weather the proverbial storm, calling on the strength and fortitude of character that is intrinsic to the Puerto Rican community, and actually took the slower, phased opening process as an opportunity to focus on building flavors and a sense of community that is sure to set them up for future success.
Mitch & Mel Take Miami interviewed both chefs for Dish Miami readers. Catch them over in the Chef's Corner to learn even more about what makes them tick.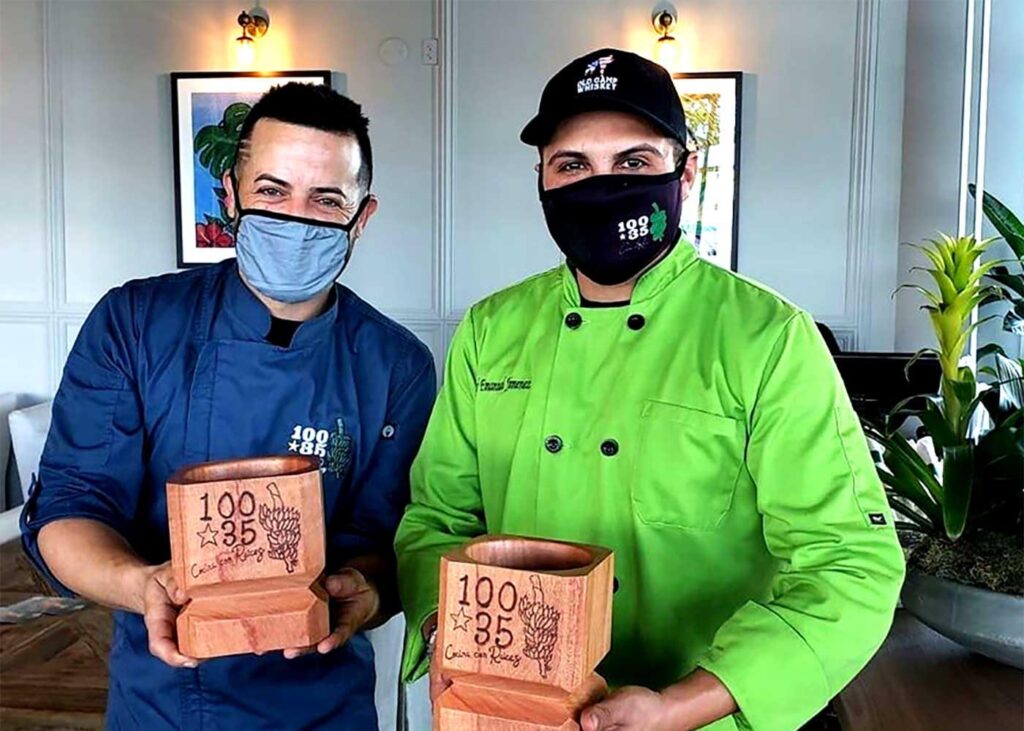 What has been the most positive thing to come out of the COVID-19 pandemic?
Luis Vásquez: The opening of our restaurant! Although delayed by COVID, it meant that we were able to prepare better, think about the menu, and make sure our service was top-notch. Being able to open in stages has been a blessing in disguise.
Emanuel Jiménez: The understanding among people. We needed to come together and understand our needs and appreciate what we have.
What was the most creative new dish you created during quarantine?
LV: The Mofongo Basket.
EJ: I created a delicious and hearty soup based on Puerto Rican pasteles, served with crispy rice from the bottom of the pot.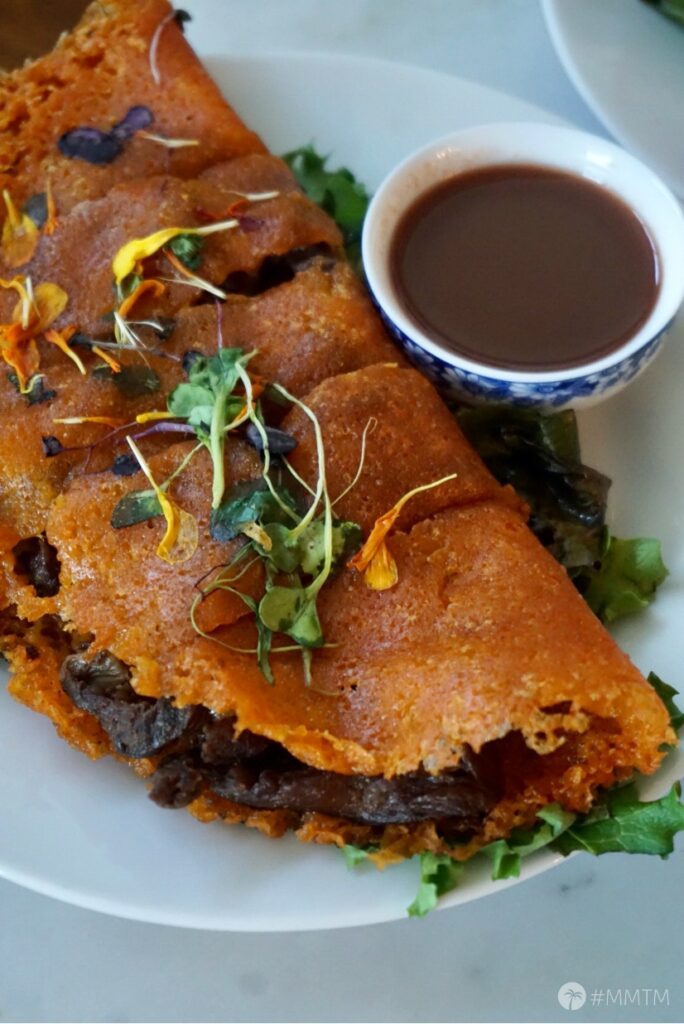 What are you most excited about now that restaurants have reopened for (limited) indoor dining?
LV: Being able to host family and celebrations. The Latin community celebrates every and all occasions and we couldn't host them due to lack of space outside. Now, we divide large groups among our tables inside. Oh, and the A/C too! Being shut down inside in the middle of the summer in Miami was cruel (although necessary).
EJ: Being able to serve our clients and having the opportunity to interact and talk to them more often.
Based on the "new normal" we are all facing, what do you think is next for the Miami restaurant scene? Where does it go from here?
LV: More creative outdoor seating and more safety measures.
EJ: Miami restaurants will need to be able to cater more to those clients who prefer staying home. Miami restaurants need to reinvent the delivery service among us and help each other grow this necessary part of the business.